Iran
Iranian Commander: Chinese Navy Willing to Expand Mutual Cooperation with Iran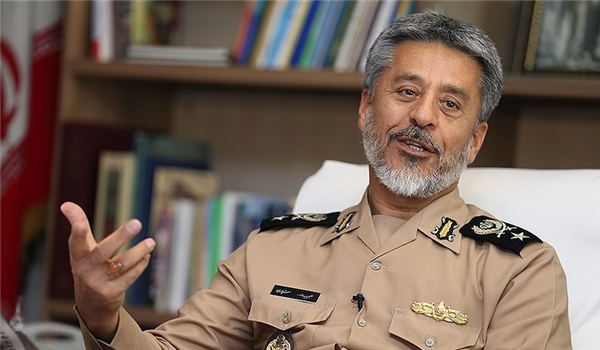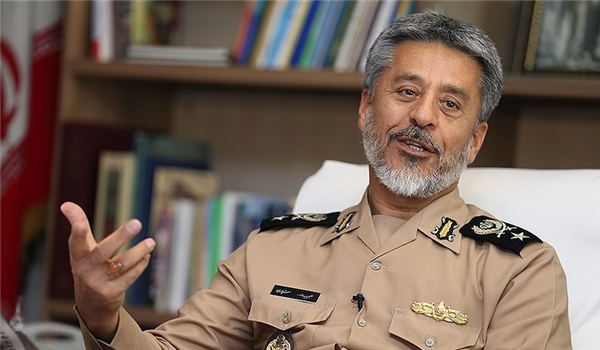 Iranian Navy Commander Rear Admiral Habibollah Sayyari announced that Chinese navy officials are much willing to enhance mutual cooperation with Iran.
Speaking to reporters on Thursday after his meeting with Chinese Defense Minister Chang Wanquan, Sayyari said that the Chinese military favors to expand naval ties with Iran.
Sayyari, currently on a visit to China at the head of a high-ranking delegation at the invitation of his Chinese counterpart inspected the Chinese military and marine facilities.
"Both sides underlined the need to promote military and naval cooperation," he noted.
On Thursday, Admiral Habibollah Sayyari in a meeting with the Chinese defense minister discussed ways to further broaden bilateral ties and cooperation between the two countries.
Sayyari termed his meeting with the Chinese defense minister as an opportunity for further enhancement of cooperation between naval and armed forces of Iran and China, and called for increased mutual cooperation with Beijing.
He expressed satisfaction with the growing ties between the two nations in different areas, noting that relations between naval forces of the two countries could prepare the ground for the development of all-out relations.
Wanquan, for his part, said that Iran and China enjoy mutual interests in all fields and that the visit to China by the Iranian navy commander could pave the way for further cooperation in new areas.
Sayyari arrived in China on Monday morning to confer with senior Chinese military officials on the expansion of Tehran-Beijing military relations.
A high-ranking military delegation is accompanying Admiral Sayyari in his trip.
Prior to his departure, the Iranian commander said that his visit is aimed at boosting bilateral defense ties within the framework of the agreements endorsed during the visit of the Iranian defense minister to Beijing, training cooperation, and joint wargames.
Last month, a detachment of China's fleet of warships docked in Iran's territorial waters in the Southern port city of Bandar Abbas.
It was the first time that a Chinese flotilla sailed and berthed in Iran's territorial waters.
An Iranian flotilla was in the Sea of China last year to deliver Iran's message of peace and friendship to the Chinese.