Iran
Iranian Commander says missiles not to be negotiated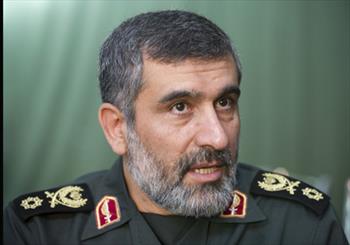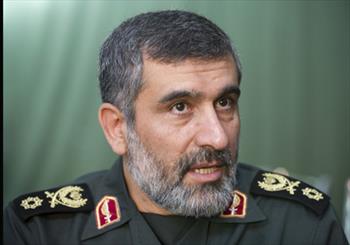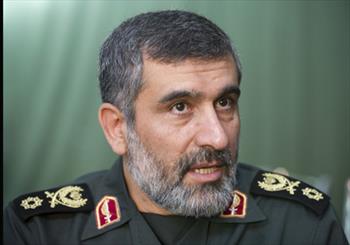 The Commander of the IRGC Air Forces has said Iran's missile program will not be a subject of negotiations with the west.
In an interview to the Arab-language Iran-affiliated Al-Alam TV network today in the occasion of anniversary of victory of Lebanese Hezbollah against the Zionist Israel, Brig. Gen. Amir Ali Hajizadeh congratulated Lebanese people on the occasion. "The Resistance could manage to crash the Zionists, to prove that the regime was not what it claimed to be," he added.
"The US and other western powers could not enter direct confrontation with Iran, whatever they be strong," Hajizadeh told Al-Alam, attributing the plots against Iran to this fact. "Their Plan B is to weaken the system from inside through terrorist acts and to ruin our defensive capabilities and finally disarming us," the commander said.
Hajizadeh accused the west of attempts to 'undermine missile capabilities through nuclear negotiations. "As the Leader of the Islamic Republic has said, our defensive capabilities would not be negotiated; rather, Iran will improve its missile and defense technologies," he told Al-Alam.
"The Islamic system relies in the first place on the nation and the Leader, and missiles are the sole weapons the country required; however, our national power is evident on the solidarity between the Leader and the nation," he asserted.
"The nuclear dossier was only a cover to mount pressure on Iran by the west; as the Leader said, west seeks pretexts to bring to the negotiation table Hezbollah and our missile systems," said the IRGC commander. However, he believed that Iran would not enter such negotiations, reiterating the Leader's position that he was not optimistic about the negotiations.