Iran
Iranian deputy FM lambasts US apartheid against black Americans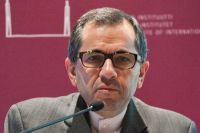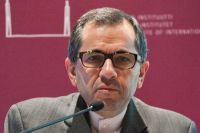 Iranian Deputy Foreign Minister Majid Takht Ravanchi blasted the White House for trampling on human rights and suppressing the Black population in the US.
"Unfortunately, we are witnessing that in the 21st century in different parts of the world, specially in the western states, the ominous phenomenon of racism is not confronted and is rather accepted in some cases," Takht Ravanchi said on Sunday.
He referred to the recent events in the city of Ferguson in Missouri and the killing of a black youth and a number of protestors, and said, "The US should show care for the demands of people and they shouldn't stop public expression by means of certain tools; rather the citizens' rights should be respected in a way that people can express their views and voice opposition to the phenomenon of racism very explicitly."
Takht Ravanchi underlined that racism is an ominous phenomenon against which all countries should take position and no nation is entitled to defend.
Ferguson, a mostly African-American suburb of St Louis of some 21,000 residents, has been shaken by protests since the police killing of Michael Brown, an unarmed teen, as he walked with a friend on a residential street in the afternoon on August 9.
Missouri National Guard troops were later deployed to tackle the violence, which grew fiercer as peaceful protesters were joined by protestors from California and New York, police said. Law enforcement officers have been criticized for using tear gas, rubber bullets and other heavy-handed measures.