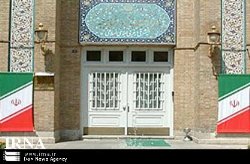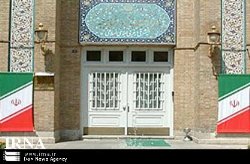 A senior official of the Foreign Ministry said Sunday that the presence of the US ambassador to Syria in the city of 'Hama' was an act of intervention in Syria's internal affairs and against international diplomatic norms.
Deputy Foreign Minister for Middle East and CIS Affairs Mohammad-Reza Sheibani made the remarks while commenting on an extraordinary visit to Hama made on July 7 by US Ambassador to Syria Robert Ford.
On Thursday, Ford made an extraordinary visit to the Syrian city. His visit was considered as a provocative act amid the current political tension in that country.
"The act of the US ambassador was a blatant intervention in internal affairs of Syria," Sheibani told IRNA.
He condemned the US "direct meddling" in internal affairs of certain regional states calling it a move rooted in US hegemonic nature.