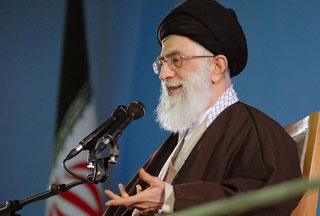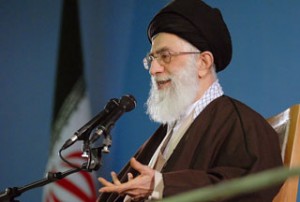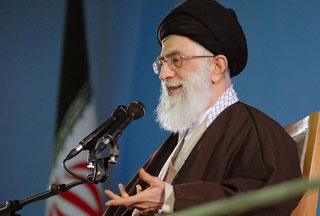 Leader of the Islamic Revolution Ayatollah Seyyed Ali Khamenei has advised officials to obtain further "insight" to differentiate between friends and foes in the aftermath of the June 12 election.
"If I was to give you one advice, it would be for you to increase your insight [into state affairs]," the Leader said in a meeting on July 27, whose remarks were released on Wednesday.
The remarks came as Iran was thrown into turmoil following the June 12 presidential election, which saw Mahmoud Ahmadinejad re-elected with a massive margin.
However, defeated presidential candidates, Mir-Hossein Mousavi and Mehdi Karroubi alleged that the vote was "fraudulent" and their supporters took to the streets to protest the election results.
Following the unrest, a divide appeared within Iran's ruling system with political factions blaming each other for the havoc.
Ayatollah Khamenei, meanwhile, urged officials present at the meeting to abandon their personal agendas and set aside their political affiliations to uncover the truth behind the events.
"If you do not have deep insight, if you cannot distinguish your friends, if you cannot spot your enemies, then your attacks, dialogue and your actions may target your friends instead of your enemies," the Leader added.