Iran
North America
Iranian Envoy Blasts Europe for Silence on US Violation of N. Deal
Iranian Ambassador to Paris Bahram Qassemi lashed out at the US for violating and discarding the 2015 nuclear deal, and Europe for keeping mum on the measures.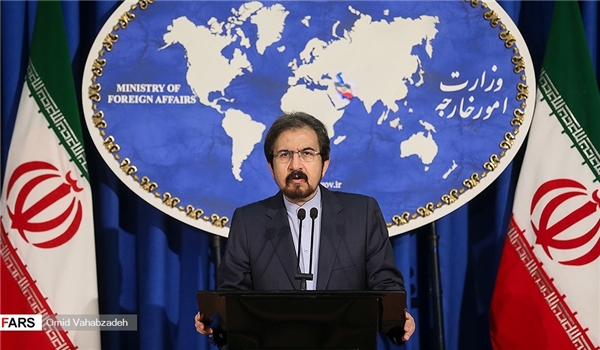 "The nuclear deal was the result of Iran's good will and a long-term, collective and wisdom-based effort and a successful diplomatic measure. Europe should not have allowed a signatory of the agreement which had been approved by the UN Security Council and had the backing of the resolution 2231 to violate it unilaterally and against the international rules," Qassemi said, addressing a conference entitled 'Reducing Tensions in the Persian Gulf: Conflict of Views' organized by the Franco-Iranian Center, under the patronage of the France-Iran Friendship Group of the French Senate, in Paris on Monday.
He said that the US started a new chapter of ignoring the nations' rights and unilateralism by withdrawing from the nuclear deal, adding, "Iran will never be the starter of any war and clashes but it will defend its territory and interests against any aggression with all power."
Qassemi noted that the US should learn not to speak with the great Iranian nation toughly, adding that it is a bitter and highly dangerous story that a permanent member of the UNSC violates one of the UNSC's resolution and persuades others to follow suit and sanction the Iranian nation.
His comments came as Iranian Foreign Minister Mohammad Javad Zarif blasted the US for bullying and illegal measures against his country, and urged the European states to comply with their obligations under the nuclear deal.
"We never violated the nuclear deal, and the US measures to use force violate the UN Security Council's resolution (2231), we counter any move to wage war (on us), powerfully and with resistance," Zarif said in a joint press conference with his Iraqi counterpart Mohammed al-Hakim in Tehran last Sunday.
He also called on the European states to adopt practical measures instead of paying lip service on implementation of the nuclear deal which was hoped to facilitate and develop trade ties with Iran.