Iran
Iranian Envoy Criticizes "Divisive" Lady of Heaven Movie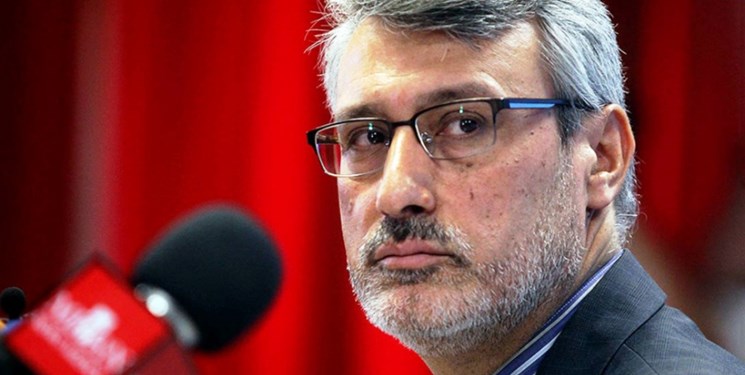 Iranian Ambassador to London Hamid Baeidinejad in a letter to the Islamic centers in Britain blasted the incentive behind the production of the feature film 'Lady of Heaven' depicting the life of Lady Fatima (AS), the daughter of Prophet Mohammad (PBUH), by a UK-based production house, warning of attempts to damage unity among Muslims.
"In a letter to the Shia and Sunni Islamic centres in the UK, I categorically condemned the film 'the Lady of Heaven' produced in the UK as a divisive action, and expressed our concern over attempts to cause division and hatred among Muslims at this sensitive time," Baeidinejad wrote on his twitter page on Monday.
He noted that such divisive attempts undermine the fundamental principles of Islam as well as the teachings of Prophet Mohammad (PBUH).
Baeidinejad underlined the need for the Muslim community, both the Shias and Sunnis, to be vigilant and act in unity to condemn the film and "resort to legal steps to ban the film in the UK".
In relevant remarks late in December, Secretary of Iran's Supreme National Security Council (SNSC) Ali Shamkhani had also lambasted the movie.
"The secret behind promotion of pure Islam is the unity and rapprochement of religions. Western, Hebrew and Arab-oriented policies are pursued under a divisive strategy, one day with the creation of the ISIL and shedding of the blood of Muslim nations, and the other day with the production of the Lady of Heaven," Shamkhani wrote on his twitter page.
A new controversy brew over the feature film 'Lady of Heaven'.
The firm is directed by Eli King and produced by 'Enlightened Kingdom'.
A number of renowned Islamic scholars have criticized the film for poor background research and inflammatory content.
The film is about an Iraqi child, in the midst of a war-torn country, who learns the importance and power of patience. After losing his mother, the child finds himself in a new home, where a loving grandmother narrates the historical story of Lady Fatima (AS) and how her suffering as the first victim of terrorism spun out of control into the 21st century.