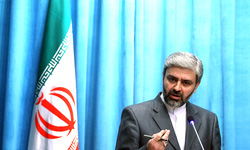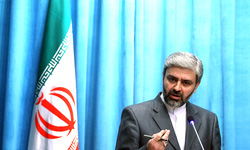 Iran has always laid emphasis on a democratic and peaceful solution and rejection of foreign interference as the way to end the Syrian crisis, an Iranian diplomat said.
"A democratic approach without foreign interference can solve the Syrian crisis; all regional countries should help to end the conflict because it is a big challenge to regional peace and security," Tehran Ambassador to Rome Seyed Mohammad Ali Hosseini said in an interview with Italian Adnkronos International (AKI) news agency.
"Iran has offered a transparent proposal for the resolution of the Syrian crisis; Iran's proposal underscores that as the first step, the violations and arming of opposition should stop and at the second stage, a national dialogue between the opposition and government should be fulfilled to form a transitional government and finally, they can choose a date for holding general election, there," Hosseini added.
Hosseini went on to say that Iran has conferred with Egypt, Turkey, Venezuela and Iraq as well as the UN-Arab League Special Envoy on Syria Lakhdar Brahimi, its proposal for resolution of Syrian crisis.
Syria has been experiencing unrest since March 2011 with organized attacks by well-armed gangs against Syrian police forces and border guards being reported across the country.
In October 2011, calm was eventually restored in the Arab state after President Assad started a reform initiative in the country, but Israel, the US and its Arab allies are seeking hard to bring the country into chaos through any possible means. Tel Aviv, Washington and some Arab capitals have been staging various plots in the hope of stirring unrests in Syria once again.
The US and its western and regional allies have long sought to topple Bashar al-Assad and his ruling system. Media reports said that the Syrian rebels and terrorist groups have received significantly more and better weapons in recent weeks, a crime paid for by the Persian Gulf Arab states and coordinated by the United States.
The Syrian government says the chaos is being orchestrated from outside the country, and there are reports that a very large number of the armed insurgents are foreign nationals.
UN-Arab League Special Envoy on Syria Lakhdar Brahimi had earlier proposed the ceasefire between the Syrian government forces and rebel groups during the four-day Eid al-Adha holiday.
The United Nations on Friday called on all parties involved in the unrest to respect the truce.
The ceasefire was proposed by Iran during a recent visit to Tehran by UN-Arab League Special Envoy on Syria Lakhdar Brahimi.