Iran
World News
Iranian Envoy Urges World's Balanced Approach towards Poverty Problem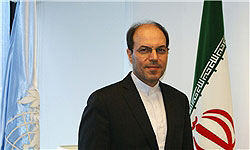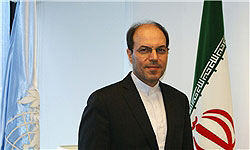 Iran's Deputy Permanent Representative to the UN Gholam Hossein Dehqani called for immediate and practical measures by the international community to control poverty, adding that the world should adopt a balanced approach towards the problem.
Addressing a meeting of UN Social Development Commission on Tuesday, Dehqani called for a balanced approach towards the problem of poverty and the poor of the world.
He said that according to the reports released by international organizations, over 850 million people in the world, especially people from developing countries, are suffering from lack of food security.
Referring to the UN secretary general reports during the past 4 years on economic crisis and increase in the price of foodstuffs and fuel in the world, Dehqani said the existing conditions have harmed the programs against poverty and hurt vulnerable classes.
In relevant remarks in 2011, Iranian President Mahmoud Ahmadinejad took the unjust policies adopted by the western countries responsible for the spread of poverty and hunger in the world.
"The lack of justice has created such disasters in the world," Ahmadinejad said at the time, adding that based on the statistical figures released by international organizations, 3 billion from the world's 7-billion-strong population live in poverty and 1.2billion are afflicted with hunger.
He reiterated that the poor and hunger-stricken countries like Somalia possess rich resources and wealth, and said, "The reason for poverty in these regions is that a number of western arrogant powers have dominated them and are looting them."