Iran
Middle East
North America
Iranian FM Asks Washington to Stop Dreaming
Iranian Foreign Minister Mohammad Javad Zarif underlined Washington's failure in its policy of maximum pressures on Tehran, calling on the US officials to stop dreaming and return to realities.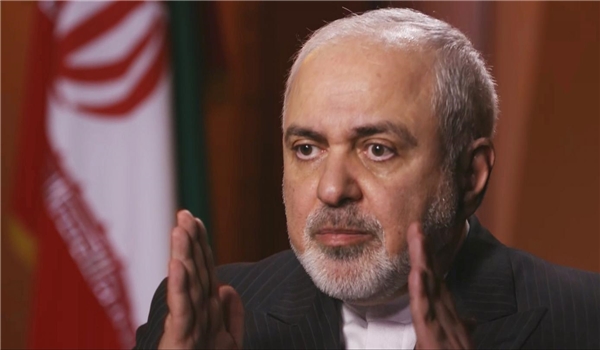 "2 years ago, Pompeo and his boss declared ceasing US participation in JCPOA, dreaming that their max pressure would bring Iran to its knees," Zarif wrote on his twitter page on Monday.
"Given that policy's abject failure, he now wants to be JCPOA participant," he added.
Zarif called on the US officials to "stop dreaming", and stressed, "The Iranian Nation always decides its destiny."
US President Donald Trump unilaterally withdrew the United States from the JCPOA nuclear agreement with Iran in 2018. After this move, US sanctions on the country were reimposed, and the Trump administration refused to lift them amid the coronavirus pandemic crisis.
US Secretary of State Mike Pompeo is reportedly drafting his team to come up with legal arguments as to how the United States is still a part on nuclear agreement, although Donald Trump revoked US participation in 2018, The New York Times reported on Sunday.
According to the report, the moves could be a part of "an intricate strategy to pressure the United Nations Security Council to extend an arms embargo on Tehran" or a move that could result in even harsher sanctions for Iran.
Trump administration officials are reportedly mulling a resolution that would prohibit other countries from exporting conventional arms to Iran after the current ban expires in October. In order for this resolution to circumvent opposition from Russia and China, Pompeo's team has allegedly come up with a plan in which the White House would claim that, legally, the US is still a part of the 2015 nuclear deal with Iran, the report said.