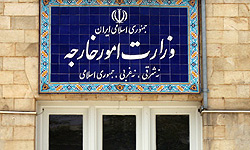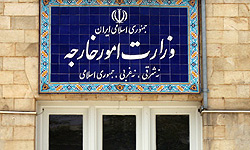 The Iranian Foreign Ministry in a statement called on the entire Iranian nation and all Muslims across the world to stage a massive turnout in the International Quds Day rallies on Friday.
The statement on Wednesday urged all Iranian people and other Muslims and freedom lovers elsewhere in the world to actively take part in the International Quds Day (August 17) rallies to voice opposition to occupation of Holy Quds and the Zionist Regime's aggressions.
The ministry said the World Quds Day recalls an Islamic and humanitarian duty shouldered by all Muslims and freedom lovers.
It said on the Day, the people should voice their support for the legal rights of people in Palestine and opposition to occupation of Palestine.
The International Quds Day was started by the late Founder of the Islamic Republic, Imam Khomeini, in 1979 as a way of expressing solidarity with the Palestinians and underscoring importance of Qods to Muslims.
International Quds Day is an annual event opposing Israel's occupation of Baitul-Muqaddas. Anti-Zionist rallies and demonstrations are held on the last Friday of Ramadan in Muslim and Arab countries around the world, and especially in Iran.