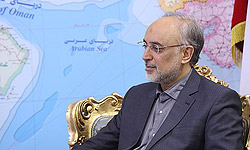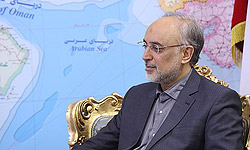 Iranian Foreign Minister Ali Akbar Salehi and a group of Iraqi Shiite religious leaders in a meeting discussed the two countries' bilateral ties and regional developments.
During the meeting in the holy city of Najaf on Monday, Salehi and the religious leaders talked about different topics. They discussed the need for Muslim unity and Iran's important role in this respect, vigilance of the Muslim World against enemies' plots and resistance against extremism.
Salehi pointed to the role of religious leaders in the Muslim World, and said they are regarded as pillars for self-confidence in the Muslim world.
The Shiite religious leaders, for their part, said that the Islamic Republic of Iran is the main and powerful source of reliance in the Muslim World.
In August, a senior Iraqi religious scholar praised Iran for its efforts to foster unity among Muslim states, adding that Iran has challenged all conspiracies of the enemies of Islam.
"Iran has proved that it is thinking about nothing but unity among the Islamic Ummah (community) and Muslims' progress and civilization," Head of the Council of Iraqi Scholars in Southern Iraq Khalid Abdul Wahab al-Mala told FNA.
He warned of the West's hostile plots against Muslims' unity, and stated, "The Islamic Republic of Iran has challenged all the conspiracies and plots hatched by the enemies of the Islamic Ummah. In fact, the stance taken by Iran's leadership has made those who bet on discord among the Muslim Ummah feel disappointed."