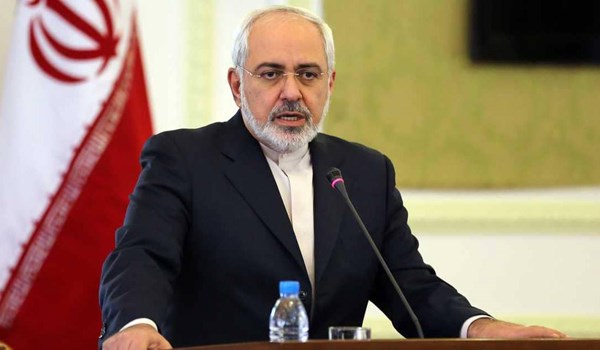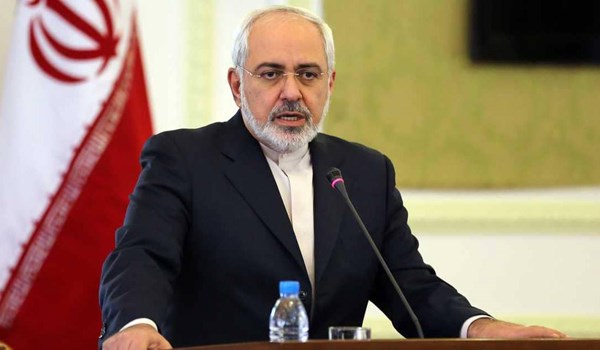 Iranian Foreign Minister Mohammad Javad Zarif underlined the necessity for the Syrian army to intensify efforts to purge Idlib province from the terrorist groups, noting that Syria's territorial integrity should be maintained.
"Syria's territorial integrity should be safeguarded and all tribes and groups, as one society, should start the reconstruction process and the refugees should return to their homes," Zarif told reporters upon arrival in Damascus on Monday.
He referred to the Syrian army's intention to start military operations against the terrorists in Idlib, and said, "The remaining terrorists should be purged from the remaining regions in Idlib and the region should be given back to the people."
"On the threshold of the Iranian, Russian and Turkish leaders' summit (in Tehran), it is necessary to hold talks with our Syrian friends on these issues and study the policies on a final solution in Syria through a political path which will be discussed in Astana," Zarif added.
Zarif traveled to Damascus on Monday for talks with the Syrian officials.
Last week, Iranian Defense Minister Brigadier General Amir Hatami had traveled to Damascus and signed an agreement for defense cooperation between the two countries with his Syrian counterpart.
Syrian Foreign Minister Walid Muallem stated on Sunday that the recent US threats to strike Syria would not stop the Damascus government from Idlib operation.
"Anything that is actively promoted by the US will not affect the determination of the Syrian people and Syrian army's plans to clear Idlib and finally put an end to terrorism in Syria," Muallem said in an interview.
According to him, the US accusations about alleged plans regarding chemical attacks have become questionable in the eyes of public opinion and are just an excuse for a possible attack on Syria.
"We, the people and leadership of Syria, would like to end the conflict today, but the intervention of Western countries headed by the US makes it difficult," Muallem added.