Iran
Iranian FM underscores IAEA role in final nuclear deal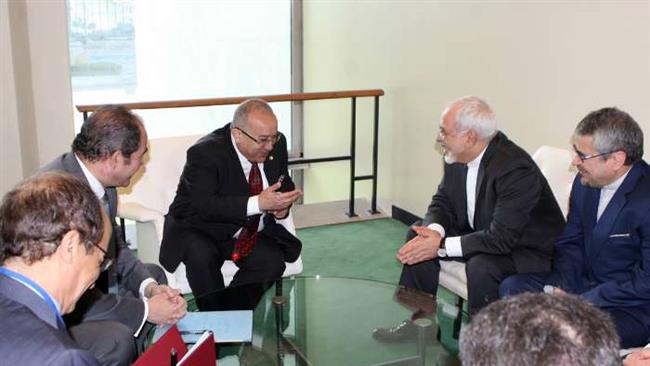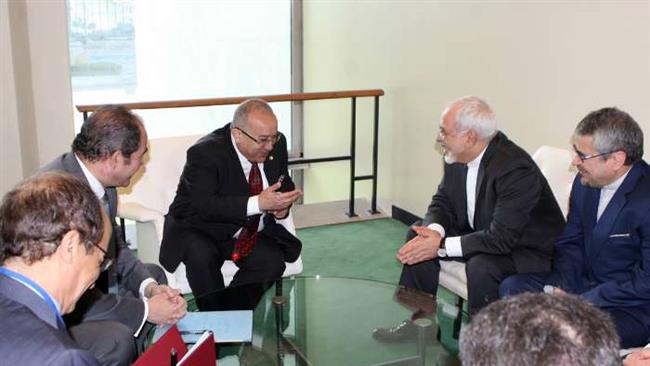 Iranian Foreign Minister Mohammad Javad Zarif says the International Atomic Energy Agency (IAEA) can play a more active role to facilitate the conclusion of a comprehensive nuclear deal between Tehran and the P5+1 group.
The senior Iranian official made the remarks in a Monday meeting with the IAEA chief, Yukiya Amano, on the sidelines of the 2015 Review Conference of the Parties to the Treaty on the Non-Proliferation of Nuclear Weapons (NPT) in New York.
"The IAEA's credit is put to a serious test in the process of nuclear negotiations between Iran and the P5+1 group, and a success [in reaching a final agreement] calls for the further attention of IAEA officials as well as practical and serious steps in this regard," Zarif said.
Amano, for his part, hailed Iran's constructive role in the international nuclear agency as well as the progress in the country's nuclear negotiations, adding that the IAEA remains resolute in contributing to the conclusion of a final nuclear deal.
The latest round of talks between representatives of Iran and the P5+1 group – the United States, Britain, France, Russia, China , and Germany – ended in Vienna, Austria, on April 24.
The three-day talks were held with the aim of drafting the text of the Joint Comprehensive Plan of Action (JCPOA) based upon a mutual understanding reached in Lausanne, Switzerland, on April 2. According to Zarif, the two sides are now set to continue drafting the details of a final deal on Wednesday.
On the sidelines of the NPT conference, Zarif also held a meeting with UN Special Envoy to Syria Staffan de Mistura, during which the UN official highlighted Iran's role in resolving the ongoing crisis in Syria.
De Mistura said that it was a mistake to ignore Iran's role in settling the crisis in Syria, stressing that the Islamic Republic plays a key role in the region.
Zarif, for his part, expressed concern over certain countries' negative role in adding fuel to the tension in Syria, and supported the UN envoy's efforts to restore stability in the Arab country.
The UN has invited Iran to take part in Syria talks in the Swiss city of Geneva in May. The talks are aimed at forging a political solution to the conflict in the Arab country. Tehran was absent in previous Syria negotiations in Switzerland.
Syria has been grappling with a deadly crisis since March 2011. The violence fueled by Takfiri groups has so far claimed the lives of over 222,000 people, according to the so-called Syrian Observatory for Human Rights. The United Nations High Commissioner for Refugees (UNHCR) says over 7.2 million people have been internally displaced, and more than 3 million others have fled the country.
Iran's top diplomat also held separate talks with his Japanese and Algerian counterparts in New York, during which the diplomats discussed the latest international and regional developments as well as bilateral ties.