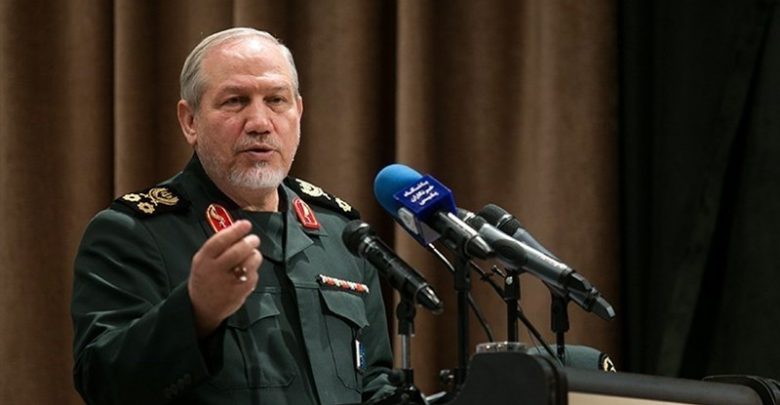 Addressing a cultural ceremony in Tehran on Saturday, Major General Yahya Rahim Safavi, a top military aide to the Leader of the Islamic Revolution and the incoming president of the "Research Institute of Sacred Defense Sciences and Hierology", said the Islamic Revolution in Iran would create a modern Islamic civilization, which would in turn shape the hub of power in the Islamic world in the current century.
Major General Yahya Rahim Safavi highlighted a decline in the power of the arrogant countries, saying the oppressed nations are going to defeat the tyrants and arrogant powers.
Highlighting Leader of the Islamic Revolution Ayatollah Seyed Ali Khamenei's remarks about the defeat of the US and Israeli policies, the general said Iran, Iraq, and Syria have succeeded in combatting Takfiri terrorists and the wicked policies of the US, the Israeli regime, and their regional servants under the Leader's expert guidance.
The Sacred Defense –Iraqi imposed war on Iran in the 1980s- shaped the ideology of resistance, which later shaped the axis of resistance and brought victories for the nations of Iraq, Syria, Lebanon and Yemen, he added.
In a speech in March 2018, Ayatollah Khamenei highlighted Iran's influential role in the region, saying that the Islamic Republic has made an essential contribution to defeating Takfiri terrorists.
"The Islamic Republic managed to liberate the people from these Takfiris in an important part of this region," Ayatollah Khamenei said at the time.
In recent years, the Middle East has been plagued with Takfiri terrorist groups like Daesh (also known as ISIS or ISIL), which are believed to have been created and supported by the West and some regional Arab countries.
The terrorist groups, which claim to be Islamic but whose actions are anything but, have been committing heinous crimes not only against non-Muslims, but mostly against Muslims in the region.
In November 2017, the self-proclaimed caliphate of Daesh collapsed after Syrian and Iraqi armed forces and their allies, including Iran, managed to recapture the terror group's last strongholds in the two Arab countries.