Iran
North America
Iranian House Speaker Ali Larijani urged Tuesday the United States not to play fire in the region.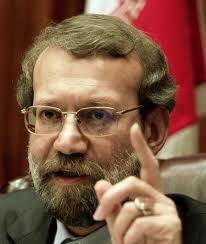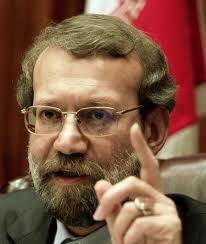 Addressing an open session of the Iranian Parliament, Larijani warned Washington against committing military atrocities and political clumsiness.
Denouncing brutal acts by the "Israeli" regime against Palestinians and by US forces in Afghanistan, the top Iranian official blamed US for being engaged in international treachery.
"In recent days, we were witness to criminal acts in Afghanistan and Palestine that have been perpetrated by the US and Zionist regime," IRNA quoted Larijani as saying.
He added that "such crimes are conducted in such brutal manner that would deprive Muslims and any other human soul of any sense of security."
Pointing to the massacre of Afghani civilians in a shooting spree by American soldiers, Larijani emphasized that such criminality cannot be easily overlooked.
Larijani further emphasized that ""Israel's" savage acts would lead to further awareness of regional nations and lead to deeper isolation of the regime."
'"Israel's" criminal acts would serve as a warning to regional countries that think they can remove adverse consequences of the regime's cruel moves through negotiations," he confirmed, pointing out that "the brave resistance against the "Israeli" regime would be the only solution to its savage acts."