Iran
Iranian Lawmaker Stresses Damaging Nature of Britain's Ties with Iran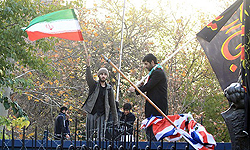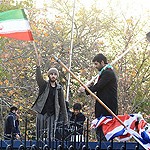 A look at the history reveals that relations with Britain have never had any benefit for Iran, a senior Iranian lawmaker said Saturday.
"The history has shown that relations with Britain have never served the interests of the Iranian nation," Mohammad Ali Rezaei told FNA.
"Britain has always been after plotting, sabotage and planning against the people and the Islamic Republic ruling system," he said, and added, "The vigilant nation of Iran is specifically sensitive of this country and its actions."
He pointed to the self-driven protests by the Iranian students against Britain on Tuesday, and stated that the move proved that the Iranian nation will resist against any kind of injustice or attempt to impair the country.
The lawmaker said that the move by the Iranian students was a reaction to the sanction imposed by Britain on the Central Bank of Iran (CBI).
Last week, Iranian legislators approved the bill of a law on downgrading relations with Britain with 179 yes votes, 4 oppositions and 11 abstentions. The 4 oppositions demanded a full cut of ties with London.
Yet, thousands of university students who were angry at Britain's growing hostilities towards Iran occupied the British embassy for a couple of hours in a show of protest to London's inimical stances, demanding a full cut of ties with Britain.
The embassy attack was an outpouring of the wrath of the Iranian people who believe Britain is a hostile country seeking to damage and weaken the Islamic Republic.
The developments in Tehran came a week after the US and Britain targeted Iranian financial sectors with new punitive measures, including sanctions on the Iran's Central Bank and petrochemical industry.
The sanction against the Central Bank of Iran (CBI) and Iran's petrochemical industry was adopted in a unilateral move by the US, Canada and Britain outside the UN Security Council as other council members, specially Russia and China, had earlier warned against any fresh punitive measure, including sanctions, against Iran.
The British government has also embarked on delisting the anti-Iran terrorist Mojahedin-e Khalq Organization (MKO) from its list of terrorist groups.