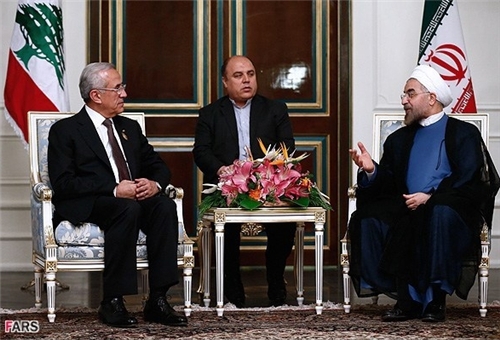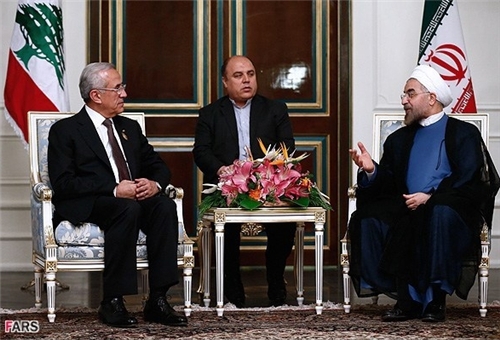 Iranian President Hassan Rouhani and his Lebanese counterpart Michel Suleiman in a meeting in Tehran discussed expansion and development of bilateral ties.
During the meeting in Tehran on Sunday, Rouhani and Suleiman underlined the need for the further bolstering of the relations and cooperation between Iran and Lebanon.
During the meeting, President Rouhani pointed to the current status of Iran-Lebanon relations, and said, "Cooperation between Iran and Lebanon are important for the restoration of peace, stability and security to the region."
He noted that the Lebanese people's resistance and standing up against enemies' aggression and occupation is one of the important reasons for the Iranian nation's special sympathy with the Lebanese people.
The Lebanese president, for his part, described Tehran-Beirut ties as good and friendly, reiterating that Iran plays an important role in the settlement of regional disputes.
President Suleiman arrived in Tehran on Sunday to attend the swearing-in ceremony of President Rouhani which was held yesterday afternoon.
Iran and Lebanon enjoy cordial relations and have further expanded these ties in recent years.
The two sides have exchanged several delegations of high-ranking officials in the last three years.