Iran
Iranian Majlis speaker warns IAEA and G5+1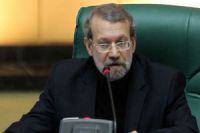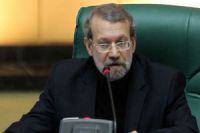 Iran's Majlis Speaker, Ali Larijani, has warned against the double standards of International Atomic Energy Agency (IAEA), and 5+1 Group.
According to Fars news agency, Iran's Majlis speaker pointed out on Sunday that some of the measures taken, and allegations made by the West and IAEA, following the recent negotiations of Iran with G5+1, create hurdles on the path of talks. He underlined that Westerners' misuse of Iran's interactive stand will lead to Tehran's revision of its interactions.
In further remarks, he noted that Iran has on several occasions noted that it intends to use nuclear technology for peaceful purposes and cooperates with IAEA within the framework of the Nuclear Non-Proliferation Treaty (NPT). He added that Iran would not permit the US to buy time for a new adventurism.
Furthermore, Larijani strongly condemned the terrorist operations in Pakistan and the massacre of Shiites in this country, while urging the Pakistani parliament and government to punish the perpetrators behind such ugly incidents.
He underlined that radical and divisive currents have conducted terrorist operations in Pakistan and other Islamic countries, including Iraq and Syria, which clearly shows their affiliation to Global Arrogance and intention to somehow drive a wedge among Muslims.