Economy
Iranian Marine Industries Discuss Ways to Tackle Western Sanctions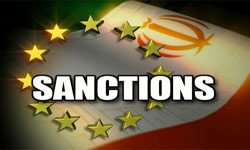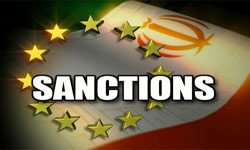 Iranian researchers and companies discussed ways to confront unilateral sanctions imposed against Iran by the West during the 14th Marine Industries Conference here in Tehran.
Iran held the 14th edition of Marine Industries Conference, hosting Iranian researchers and company representatives in the capital city of Tehran.
This year's event discusses the unilateral western sanctions imposed against Iran and the ways to tackle them and achieve technological growth, press tv reported.
"Because of sanctions western firms are not working in Iran but the Iranian industry was ready for this," Malek Ali-Mohammadi of Iran's Marine Engineering Association said.
"We now have our standard institutes, ship builders and service providers. It's because of these scientific gatherings that Iran is building ocean liners," he added.
At least 500 papers on marine industry and naval defense were presented during the event which also addressed the new challenges and opportunities created by sanctions, as well as the need for innovative cooperation, planning and organization.
Since the beginning of 2012, the United States and the European Union have imposed illegal sanctions on Iran's oil and financial sectors with the goal of preventing other countries from purchasing Iranian crude and conducting transactions with the Central Bank of Iran. The sanctions entered into force in early summer 2012.
On October 15, the EU foreign ministers reached an agreement on another round of sanctions against Iran.
The illegal US-engineered sanctions have been imposed based on the unfounded accusation that Iran is pursuing non-civilian objectives in its nuclear energy program.
Iran says its nuclear activities are entirely peaceful, arguing that as a committed signatory to the nuclear Non-Proliferation Treaty and a member of the International Atomic Energy Agency (IAEA), it has the right to use nuclear technology for civilian purposes.