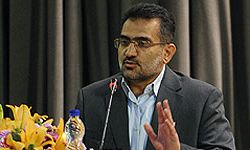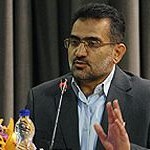 Both colonialism and liberal democracy have failed and people are looking for new alternatives, said Iranian Minister of Culture and Islamic Guidance Seyed Mohammad Hosseini.
"The failure is mostly due to the fact that powers have placed their fate in the hands of Zionism and have, thus, failed to bring happiness to their own people," he said during the 18th International Media and News Agencies Exhibition here in Tehran on Friday.
Now popular protests and the awakening movement in Islamic countries are spreading to colonial powers, and this is a new phenomenon, the minister added.
Asked about increasing US pressure on Iran, he said that Washington "is wrong if it thinks that it can defeat the Islamic Republic.
"They forget that it was the Iranian people who defeated the monarchy of their ally, Mohammed Reza Pahlavi, and faced the eight-year Iraqi imposed war successfully."
He noted the US accusations that Iran is pursuing a military nuclear drive, and said, "We do not need any nuclear weapon, rather our secret weapon is our people's will."
Washington and its Western allies accuse Iran of trying to develop nuclear weapons under the cover of a civilian nuclear program, while they have never presented any corroborative evidence to substantiate their allegations. Iran denies the charges and insists that its nuclear program is for peaceful purposes only.
Tehran stresses that the country has always pursued a civilian path to provide power to the growing number of Iranian population, whose fossil fuel would eventually run dry.
Despite the rules enshrined in the Non-Proliferation Treaty (NPT) entitling every member state, including Iran, to the right of uranium enrichment, Tehran is now under four rounds of UN Security Council sanctions for turning down West's calls to give up its right of uranium enrichment.
Tehran has dismissed West's demands as politically tainted and illogical, stressing that sanctions and pressures merely consolidate Iranians' national resolve to continue the path.