Middle East
Turkey
Iranian Minister Stresses Necessity for More Scientific Interactions with Turkey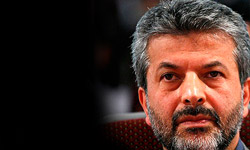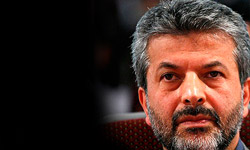 Iranian Minister of Science, Research and Technology Kamran Daneshjou in a meeting with Turkish Minister of National Education Omer Dincer underlined the necessity of further scientific interactions between the two countries.
"Our country has witnessed leaping progress in technological aspects in recent years and we can strengthen the relations between the two countries' universities in this regard by implementing joint research projects," Daneshjou said, pointing to Iran and Turkey's religious, historical and cultural commonalities.
He also referred to Iran's progress in nanotechnology, aerospace, building satellites and composites, and reiterated that if the Iranian and Turkish universities cooperate in these scientific fields, certainly both countries will gain proper benefits from the results of their joint research projects.
During the meeting, Dincer hailed Iran's giant strides and progress in knowledge-based sciences, and said, "The relations between Iran and Turkey have progressed without any problems during the last 600 years and it is the responsibility of (the two countries') officials to improve these ties in all fields."
Iran and Turkey have in recent years increased their cooperation in all the various fields of economy, security, trade, education, energy and culture.
The two sides have exchanged several politico-economic delegations during the last few months.
Turkey and Iran have also reportedly been planning to organize several activities in the health sector, including exhibitions.
Iranian Health Minister Marziyeh Vahid Dastjerdi visited Turkey in 2011, during which she underlined that the expansion of mutual cooperation in medical and health fields sets a priority for Tehran and Ankara.
"The expansion of cooperation in medical and health sectors between Iran and Turkey, as two important countries in the region, and the exchange of educational experiences are of priority to the two sides, which Tehran and Ankara are set to undertake," Vahid Dastjerdi said at the time.
"The mutual cooperation can increase the level of health and wellbeing in the region," she added.
Also, Tehran and Ankara signed an agreement on mutual cooperation in the field of telecommunications technology at the end of a meeting of the two countries' joint commission in 2009.