Economy
Iran
Middle East
Iranian MP: 1mbpd Crude Exports Guaranteed
Chairman of the Iranian parliament's National Security and Foreign Policy Commission Heshmatollah Falahatpisheh downplayed effects of the US decision to end waivers for Iran crude sanctions, saying that Washington is not able to decrease Tehran's oil supplies to below one million barrels a day.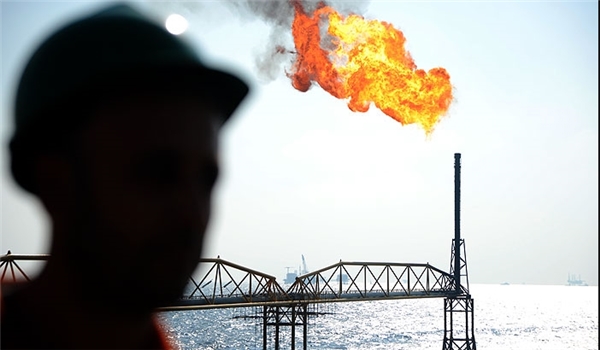 "Bilateral ties and not political bluffs of Trump and Pompeo have the final say on the volume of Iran's oil sales," Falahatpisheh said in a tweet on Tuesday.
"Our oil sales will never decrease to any less than one million barrels a day," he underlined.
US President Donald Trump decided on Monday to end exemptions from sanctions for countries still buying oil from Iran.
The White House said on Monday waivers for China, India, Japan, South Korea and Turkey would expire in May, after which they could face US sanctions themselves.
This decision is intended to bring Iran's oil exports to zero.
Iran insisted the sanctions were illegal and that it had attached "no value or credibility" to the waivers.
Oil prices surged to a nearly six-month high after the Trump administration said it would end waivers that allow countries to import Iranian oil.
Japan and South Korea are heavily dependent on foreign oil, specially from Iran, and Pompeo said the administration had been trying to find alternatives. But Monday's move could strain relations – already tested over issues of trade and US policy towards North Korea – with these close allies.
It's an even bigger problem for India, which is also under American pressure to cut oil purchases from Venezuela. Iran is one of Delhi's main oil suppliers. But India also has deep cultural and political ties with Tehran, which make it difficult to join the US attempts against the country.
China is Iran's other big customer: it has slammed the US decision, saying its trade is perfectly legal, and the US has no jurisdiction to interfere. The question is whether Beijing will try to skirt sanctions through companies not tied to the US financial system.
Turkey was most outspoken in lobbying for a waiver extension. Ankara argues that it badly needs the oil, that as a neighbor it can't cut ties with Iran, and that the pressure campaign won't work anyway.