Iran
Iranian MP calls for concerted efforts to battle terrorism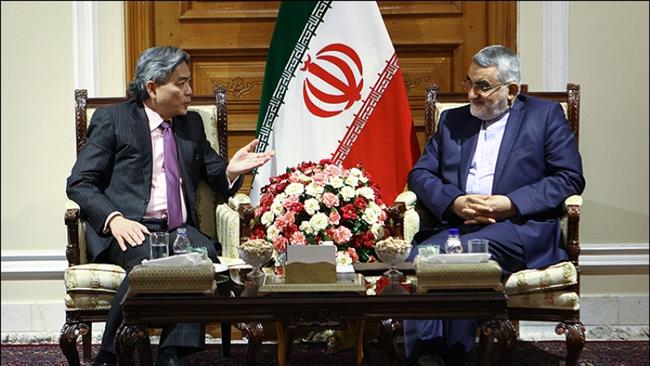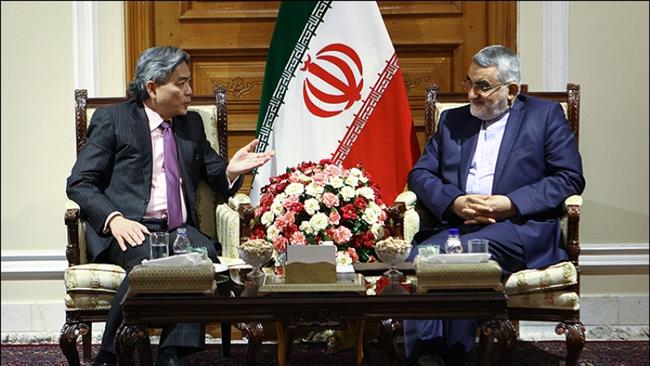 Iranian MP calls for concerted efforts to battle terrorism
A senior Iranian lawmaker says the wrong policies of the West in the Middle East are to blame for the growing terrorism in the region, calling for concerted efforts by the international community to uproot the scourge.
"The ominous phenomenon of terrorism is a threat to all countries in the region and the world, and fighting this evil phenomenon necessitates collective cooperation by all countries," Chairman of National Security and Foreign Policy Committee of the Iranian Parliament (Majlis) Alaeddin Boroujerdi said on Monday.
Boroujerdi made the remarks in a meeting with Albert Chua, the Singaporean deputy foreign minister in the Iranian capital, Tehran.
Referring to the political, economic and trade cooperation between Iran and Singapore, Boroujerdi said the two countries enjoy abundant capacities for the enhancement of relations in all arenas.
He said that the influential presence of Iran in the Middle East and that of Singapore in Southeast Asia can contribute to the promotion of economic cooperation between the two countries.
The Iranian lawmaker also called for closer parliamentary ties between Tehran and Singapore.
Chua, for his part, said his country attaches special significance to the promotion of relations with Iran, particularly in economic and trade sectors.
He also pointed to the nuclear talks between Iran and the P5+1 group over the Islamic Republic's nuclear program, and hoped the negotiations would bear fruit as soon as possible.
Iran and the P5+1 – the United States, France, Britain, Russia and China plus Germany – have been negotiating to reach a comprehensive agreement on the peaceful Iranian nuclear work. They reached mutual understanding on the parameters of a comprehensive agreement in the Swiss city of Lausanne on April 2.