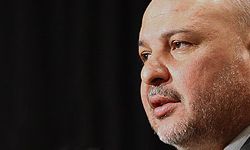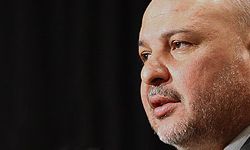 There is no disagreement between Tehran and Ankara over the supply of Iran's natural gas to Turkey, a senior Iranian lawmaker said, and stressed that Iran will resume gas exports to Turkey soon.
On Monday, Iran halted gas exports to Turkey after a blast damaged the pipeline in the Turkish territories. The explosion occurred near the town of Dogubayazit in the Agri province on Sunday.
Turkish officials accused members of the outlawed Kurdistan Workers' Party (PKK) of blowing up the pipeline.
Speaking on Friday, Chairman of the Iranian parliament's Energy Commission Massoud Mir-Kazzemi said Iran's gas exports to Turkey will be resumed.
He stated that there is no change in Tehran's policy for exporting gas to Turkey and exports to this country will be soon resumed.
"The explosion that took place is the result of the political disputes in Turkey and the opposition groups commit these acts against Turkey. However, there is no disagreement between Tehran and Ankara," Mirkazemi added.
He went on to say that explosions in Iran-Turkey gas pipeline, which occur several times a year, are due to political issues in Turkey and have nothing to do with the Islamic Republic.