Iran
Iranian MP: Enemies' Plots to Isolate Iran Backfire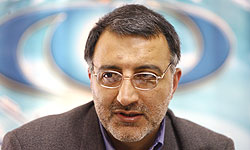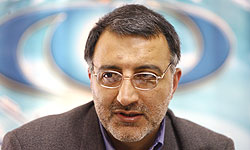 The wide-scale participation of the world states in the Non-Aligned Movement (NAM) summit in Tehran proves that the western powers' plots to isolate Iran have backfired, said a senior Iranian legislator.
"The presence of the heads of states in the NAM conference is a reaction to the plots to isolate Iran," Alireza Zakani said in a gathering in the Northeastern city of Mashhad in Khorassan Razavi province on Sunday.
"Participation of 46 states in the NAM summit at the highest level indicates the failure of the Islamic Republic's enemies," he added.
Other Iranian legislators had also earlier said that hosting the summit of the NAM by Tehran indicates the failure of the plots hatched by the US and Israel to isolate Iran in the world.
"Given the fact that the US and the global arrogance are always seeking to isolate Iran, convening such a large summit in Iran is a wining card for defeating the US and the Zionist regime's political project (to isolate Iran)," Zohreh Tabibzadeh told FNA earlier this month.
The NAM meeting in Iran is a "very great, essential and effective" step in defusing the enemy plot.
The 16th NAM summit started in Tehran today and will last to August 31.
Iran on Sunday assumed the rotating presidency of the movement from Egypt for three years.
NAM is comprised of some 120 member states and 17 observer countries.
NAM is an international organization of states considering themselves not formally aligned with or against any major power bloc. NAM is the largest grouping of countries outside of the United Nations.
NAM member states represent nearly two-thirds of the United Nations' members and comprise 55% of the world population, particularly countries considered to be developing.