Palestine
Iranian MP: Gazans' Victory in 8-Day War Accelerates Collapse of Israeli Cabinet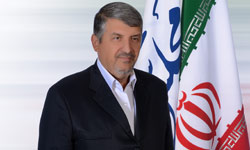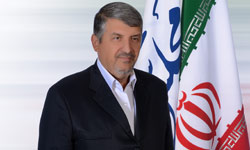 Member of the Iranian Parliament's National Security and Foreign Policy Commission Mansour Haqiqatpour said the strong resistance and victory of the Palestinians in the 8-day Israel war (November 14-21) on Gaza made the ministers of the Zionist regime cabinet to resign one after another.
The blow that the Israeli regime suffered from during the eight-day war on Gaza has destabilized the cabinet of Prime Minister Benjamin Netanyahu, the Iranian legislator said on Friday.
Israel triggered an 8-day fighting by assassinating the military chief of the ruling Hamas group on November 14 followed by dozens of airstrikes on Gaza.
In response, Palestinian groups fired over 1,500 missiles and rockets at Israel.
Palestinian resistance groups targeted Tel Aviv and areas near Jerusalem for the first time in the history of confrontations between the two sides, launching a rocket attack in a major escalation of hostilities as Israel pressed forward with relentless airstrikes on the Gaza Strip.
Israel called up thousands of reservists and massed troops along the border with Gaza, signaling a ground invasion of the densely populated seaside strip could be imminent.
But the attack on the Israeli settlement, along with an earlier strike on Zionists' capital Tel Aviv, frightened the Israeli regime, making it drop its aggression plans and ask for third party mediation.
Eventually, a Cairo-mediated ceasefire agreement, which took effect on Wednesday November 21, ended the Israeli attacks, which killed more than 165 Palestinians and injured about 1,269 others.
In a surprise announcement on Monday November 26, Zionist regime's Defense Minister Ehud Barak said that he was quitting politics and would not run in the upcoming general elections in Israel on January 22. He has been defense minister since 2007 and served as prime minister from 1999 to 2001.