Iran
Iranian Navy Preparing to Use Several Newly-Made Systems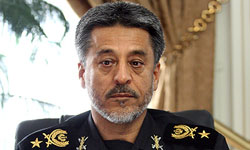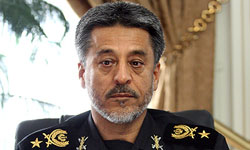 The Iranian Navy plans to start using several newly made indigenous systems and equipments in early February, Navy Commander Rear Admiral Habibollah Sayyari announced on Wednesday.
"Our most recently manufactured systems were unveiled on November 27 and we will announce the start of operation of these new systems by February 10," Sayyari told reporters on Wednesday.
Iran has recently bolstered its naval capabilities, specially in building submarines, destroyers and different naval systems and subsystems, but has always reiterated that it is raising its military preparedness only for deterrence and defensive purposes.
Iran's naval power has even been acknowledged by foes. In a Sep. 11, 2008 report, the Washington Institute for the Near East Policy also said that in the two decades since the Iraqi imposed war on Iran, the Islamic Republic has excelled in naval capabilities and is able to wage unique asymmetric warfare against larger naval forces.
According to the report, Iran's Navy has been transformed into a highly motivated, well-equipped, and well-financed force and is effectively in control of the world's oil lifeline, the Strait of Hormuz.
The study says that if Washington takes military action against the Islamic Republic, the scale of Iran's response