Iran
Technology
Iranian Navy Units the Nightmare of Great Satan US Exercise Targeting UAVs from Sea, Coasts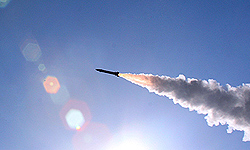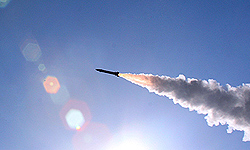 Iran's naval units exercised shooting down enemy aircraft, specially Unmanned Aerial Vehicles (UAVs), during the drills underway in the country's Southern waters.
"Today, enemy drones came under the heavy fire of the (Iranian) courageous naval forces in both sea and on coasts before they could infiltrate the positions of the friendly troops and finally they were hit and destroyed by Misaq shoulder-launched missiles," Spokesman of the Wargames Rear Admiral Amir Rastegari said on Monday.
He added that friendly reconnaissance and combat drones also penetrated the positions of the enemy forces in separate missions and targeted their vessels after gathering intelligence in their reconnaissance missions.
Yesterday, Commander of the Navy's Aviation Unit Rear Admiral Alireza Nayyeri said that the Iranian Navy has boosted and upgraded the capability of its home-made UAVs.
"The UAVs owned by the Navy have been manufactured by the Army and the Armed Forces' experts based on the latest technologies," the commander said.
The Iranian Navy started a series of wargames in the country's Southern waters on Friday to test its capabilities for defending Iran's water borders and regional interests.
The wargames, codenamed 'The Great Naval Wargames of Velayat 91', will last 6 days and will cover around one million square kilometers from the Strait of Hormuz to the waters up to the 18-degree latitude.