Iran
Iranian Navy Unveils New Radar System during Thursday Drills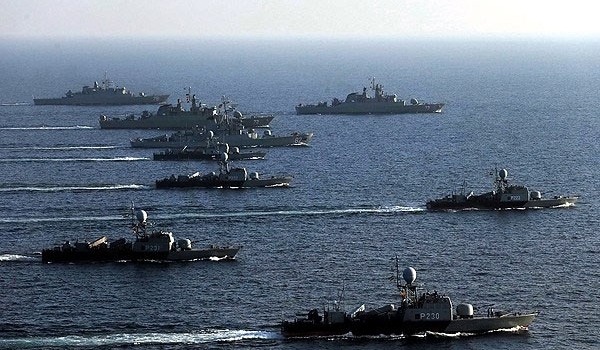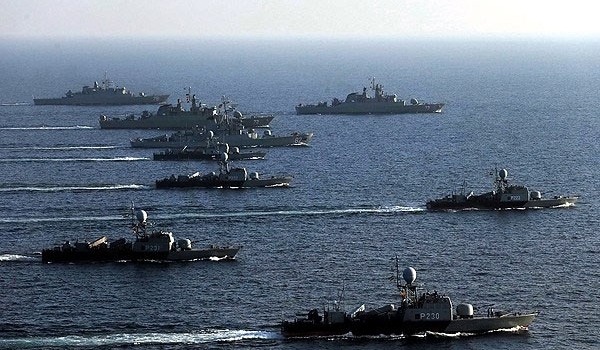 The Iranian Navy unveiled a new radar system with a range of 150km during the second day of the main phase of its massive wargames along the country's Southeastern Makran seashores on the rims of the Persian Gulf on Thursday.
The radar system which has been mounted on a mobile station during the drills can be used in electronic warfare and can continue mission even with some damaged parts.
The prototype model of the radra system can cover a range of 150km, but it can be upgraded to cover ranges of upto 400km.
The radar can also trace and discover surface and aerial targets at the same time.
Iran has taken big strides in building different radar systems.
In relevant remarks in November, Commander of Khatam ol-Anbia Air Defense Base Brigadier General Farzad Esmayeeli announced that Iran is one of the top 6 countries in the world which have made advanced long-range radar systems.
"We don't have any technical bottleneck in the air defense field and don't need to purchase anything in this field from the foreign states," Esmayeeli said in Tehran.
"Today, our experts have built a 3,000-km-range radar without any foreign help and we are among the six countries which can build it," he added.
Also, in September, Esmayeeli announced that Iran will unveil its new long-range radar systems in the coming months.
"The new radar systems would be unveiled by the end of the current Iranian calendar year in March 2016," Esmayeeli said.
He reiterated that the new radars can help the Khatam ol-Anbia Air Defense Base to detect and monitor aircraft flying beyond Iran's borders.
Also in September, Brigadier General Esmayeeli underlined that the country's integrated missile and radar systems are always monitoring moves and ready to fire and intercept hostile flying objects at any moment from over 3,000 kilometers away.
"Today we are capable of monitoring the enemies' slightest move from a distance of more than 3,000 kilometers," Esmayeeli said.
He reiterated that one of the achievements in the field of Air Defense in Iran is that the country has become self-sufficient in the production of radar systems and missiles.
Brigadier General Esmayeeli said Iran's Air Defense units have been deployed in some 3,700 locations across the country to give a crushing response to enemies' threats, while they have a message of peace and security to regional and friendly states.