Europe
Iranian official lashes out at West for creating, supporting terrorist groups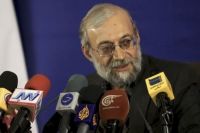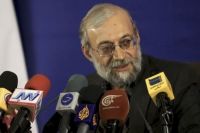 Secretary of Iran's High Council for Human Rights blasted the western powers for playing a key role in the creation of terrorist groups in the region, warning that their policy would have dire repercussions for the entire world.
Mohammad Javad Larijani said that "…The West has tried to create a fake entity named the Salafi group which has no task but to kill people and commit acts of aggression."
He noted that the West is horrified by the spread of Islam and the Islamic Revolution of Iran, saying, "The West has moved to form terrorist groups… such as Taliban, al-Qaeda and ISIL, to stem the spread of Islam."
The crisis in Iraq escalated after the ISIL militants took control of parts of Iraq on June 10.
They have been carrying out horrific acts of violence, including public decapitations and crucifixions, against all Iraqi communities such as Shiites, Sunnis, Kurds, Christians, Ezadi Kurds, and others.
The West and its regional allies, including Qatar, Saudi Arabia, and Turkey, are giving financial and military support to the militants.