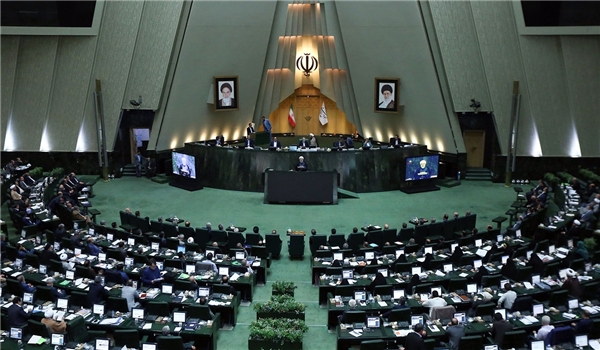 "The US police's racial terrorism has acted again against the black people and has revealed the anti-human nature of the US regime. George Floyd is just one of hundreds of African-Americans who are brutally killed every year by the country's police," the statement said.
It noted that the recent developments displayed the reality behind the human rights that the US claims to support, adding that US President Donald Trump's threats to kill the Americans show that not only other nations but also the American people are the victims of the US state terrorism.
"The Islamic Consultative Assembly (parliament) condemns the brutal killing of George Floyd as the latest example of the US police's racial terrorism and hopes for the success of the popular movement," the statement concluded.
Iranian Foreign Ministry Spokesman Seyed Abbas Mousavi had also in a message to the US officials and police on Monday asked for end of state violence against the American people by the Washington regime, cautioning the White House rulers that the world is watching their brutal behavior.
Mousavi made the remarks in a press conference in Tehran in reaction to the recent incidents and daylight violence against the US protestors after the death of a black man by the police.
He first addressed the American people, saying, "The world has heard your outcry over the state oppression. The world is standing with you. The American regime is pursuing violence and bullying at home and abroad."
"We are greatly regretful to see along the people across the world the violent scenes that the US police have recently unfolded. We deeply regret to see the American people who peacefully seek respect and no more violence are suppressed indiscriminately and met with utmost violence."
Mousavi then addressed the American officials and police, saying, "Stop violence against your people and let them breathe."
The Iranian foreign ministry had also on Sunday called on the White House to stop intimidation of protestors and listen to the American people's voice.
"Failed to keep its promise of stopping wasting money on foreign adventurism and embattled in a Covid-19 crisis of its own making, US regime now employs army, vicious dogs and ominous weapons to intimidate protesters," the Iranian foreign ministry wrote on its official twitter page.
It underlined the need for the US to "listen to its people and change its bankrupt policies".
Protests erupt for a 7th day across the US over the death of George Floyd, an unarmed black man, at the hands of a police officer in Minneapolis, Minnesota.
At least 40 cities have imposed curfews and National Guard members have been activated in 15 states and Washington, DC.
One former officer, who was seen with his knee on Floyd's neck, was charged with third-degree murder and manslaughter but protesters say the charge isn't harsh enough, and are demanding charges for the other officers involved.