Iran
Iranian parliament urges missile drills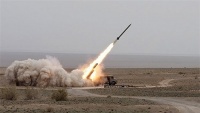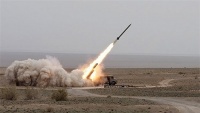 Iranian lawmakers in a statement on Sunday asked the country's armed forces to conduct missile drills as soon and as more as possible.
The demand that has been repeatedly made after a UN Security Council resolution in support of the Iran-powers nuclear deal made some mention of Iran's missile program.
The statement called on Chief of Staff of the Iranian Armed Forces Major General Hassan Firouzabadi to give more serious thoughts to the non-binding nature of the UN Security Council's resolution 2231 on Iran's nuclear program and display the Armed Forces' might and power to the world by staging missile maneuvers.
It also underlined that nuclear warhead production has and will never come on Iran's agenda, reiterating that the country's missile power is only meant for defensive and deterrence purposes.
"The Islamic Republic of Iran's missiles have not been and will not be designed for carrying nuclear warheads and therefore, cannot be restricted," the statement added.
It asked Firouzabadi to provide the ground for carrying out missile tests, and stressed that the Islamic Revolution Guards Corps (IRGC) and the Defense Ministry's drills should be staged based on the preplanned and approved programs.