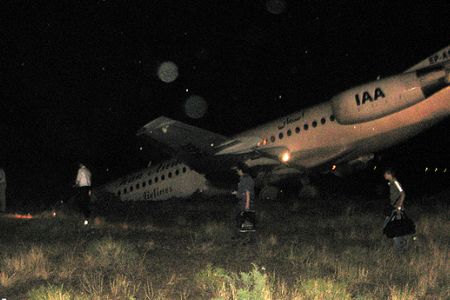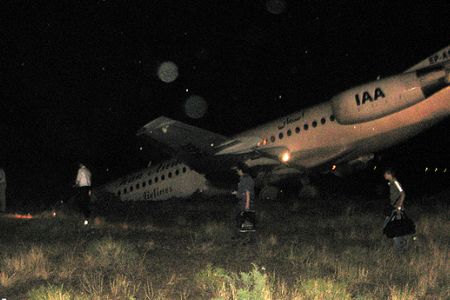 An Iranian passenger plane has skidded off the tarmac at Tabriz International Airport in northwestern Iran, causing some minor injuries.
The Fokker 100 airliner, which belonged to Iran Aseman Airlines lost control just after landing and plunged into a nearby canal later on Thursday, Fars news agency reported.
According to the report, the front part of the plane was partially damaged and two passengers received some injuries.
The jet was en route to Tabriz from the Iranian capital Tehran.
According to some passenger account, one of the plane's tires blew off upon touchdown, throwing the jetliner off balance as it hit the sandy canal.
Rescuers helped disembark the passengers of the flight 773.
A team of investigators is said to be probing the accident.
Tabriz experienced wet weather earlier in the evening and there were sharp showers along with some lightning.