Iran
Iranian President Calls on US-Led Coalition Members to Stop Financial Aids to ISIL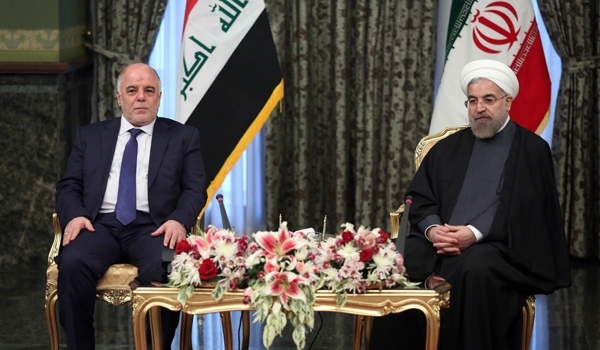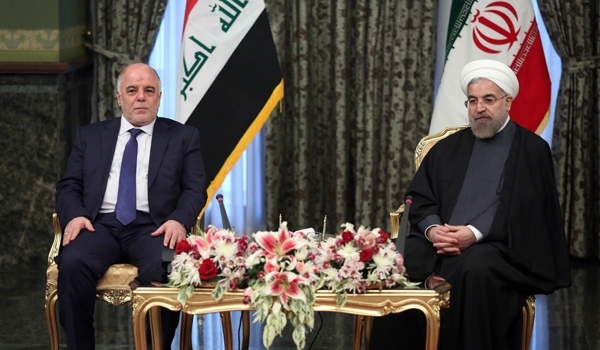 Iranian President Hassan Rouhani called on the members of the so-called anti-ISIL coalition to cut financial support the terrorist group first.
"Those who claim to be fighting against terrorism and those who have formed a coalition should first cut the financial aids to the terrorist groups," Rouhani said in a meeting with Iraqi Prime Minister Haider Al-Abadi in Tehran on Tuesday.
Noting that regional issues are interwoven and related to each other, the president said, "To uproot terrorist, the regional states should deal with this issue through harmonious and integrated action."
Rouhani also expressed concern over the continued presence of a number of terrorist groups in Iraq, and said, "The Islamic Republic of Iran has stood beside the Iraqi nation and army to support them in their campaign against the terrorist groups, and it will remain on the same path to the last day and will spare no efforts to help the Iraqi government."
In relevant remarks on Sunday, Iranian Supreme Leader's senior advisor Ali Akbar Velayati blasted the double-standard positions taken by certain states on terrorism, and said it was a paradox that the financial supporters of the ISIL are now seeking to stop it.
"Those who support the ISIL financially and militarily now want to stop it although they have built training bases (for the same terrorists) in certain regional states," Velayati said in a meeting with UN Special Representative on Syria Stefan de Mistura in Tehran.
He underlined that Iran and certain other countries which are seeking a political solution to the Syrian crisis expect the UN to take action in this regard, and added, "Continued crisis in Syria will harm the region."
De Mistura, for his part, confirmed Velayati's remarks that continued crisis in Syria would damage the region, and said opportunities should be seized to resolve the problems.
In relevant remarks last month, Iranian Parliament Speaker Ali Larijani in a meeting with Chairman of the Kenyan parliament's National Security and Foreign Relations Commission Mohammad Yusuf Haji lambasted the world powers for their double-standard policies on terrorism and their lack of firmness in fighting terrorist groups.
"The world powers lack a serious and real will for fighting the ominous phenomenon of terrorism and use it as an instrument to achieve their goals," Larijani said during the meeting in Tehran.
"Serious will and cooperation among the officials of independent countries is the way of fighting terrorism," he said.
Haji, for his part, confirmed Larijani's remarks on the world powers lack of seriousness in fighting terrorist groups, and said, "Interference in other countries' internal affairs and using their natural resources are among the goals pursued by these countries' approach to terrorist groups in different parts of the world."