Iran
Iranian President Expects Coronavirus Epidemic to Slow Down in 3 Weeks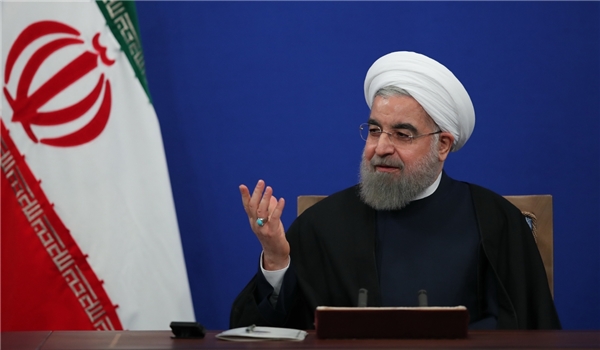 Iranian President Hassan Rouhani said that he expects that the restrictions and social distancing imposed due to the coronavirus epidemic continue for two or three weeks due to the slower trend of infection to the disease.
Social distancing measures to stop the outbreak of the coronavirus in the country will be needed for two or three weeks as the outbreak is expected to ease by then, Rouhani said on Saturday, addressing a meeting of the country's national headquarters tasked with containing the outbreak of the COVID-19 virus.
The measures include travel restrictions and school closures.
The president urged people to stay indoors and restrict their social interactions as much as they can to help slow the spread of the contagious virus.
Rouhani also said that the "anti-revolutionary elements" have orchestrated plots to shut down Iran's economic production, noting that every necessary measure needs to be taken in order to "return economic production to normal".
Iranian Health Ministry Spokesman Kianoush Jahanpour on Saturday put the total number of infected individuals across the country at 20,610.
"With 123 new deaths in the past 24 hours, the death toll from the virus has reached 1,556. Unfortunately, we had 966 new cases since yesterday," he said.
Jahanpour also said that so far 7,635 patients have been recovered from the infection, adding that the outbreak is showing signs of slowing down in almost all provinces, including hardest-hit provinces like Tehran and Mazandaran.
The coronavirus COVID-19 is affecting over 170 countries and territories around the world. The virus was first reported in the central Chinese city of Wuhan late last year. It has so far killed more than 11,500 people and infected over 278,000 others globally.