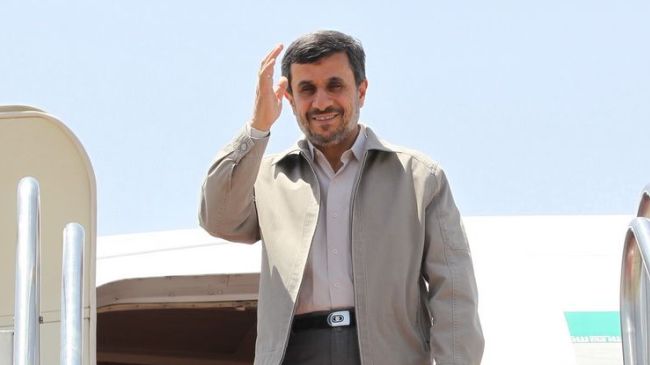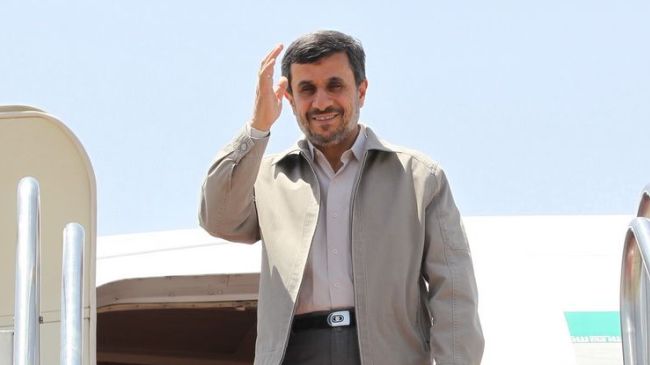 Iranian President Mahmoud Ahmadinejad has embarked on a tour of Latin American countries with stops scheduled in Bolivia, Brazil, and Venezuela.
Ahmadinejad left Tehran on Monday night for Bolivia, where he is scheduled to meet with Bolivian President Evo Morales, IRNA reported.
They plan to discuss the latest regional and international developments as well as ways to increase the two countries' interactions.
The Iranian president will then travel to Brazil to attend the Rio+20 Summit, also known as the Earth Summit, which is formally called the United Nations Conference on Sustainable Development.
The high-level environmental meeting will be held from June 20 to 22 at the Riocentro Convention Centre in Rio de Janeiro.
Ahmadinejad will then travel to Venezuela on the last leg of his trip to meet Venezuelan President Hugo Chavez.
Iranian Foreign Minister Ali Akbar Salehi, Vice President for Executive Affairs Hamid Baqaei, and Vice President for International Affairs Ali Sa'eedlou are accompanying President Ahmadinejad on the trip.
Chavez has made nine trips to Tehran over the past 13 years while Morales has visited Tehran twice, once in 2008 and again in 2010.
Ahmadinejad last visited Latin America in January and made stops in Venezuela, Nicaragua, Ecuador, and Cuba.