Iraq
Iran
Middle East
Iranian President: US Expulsion to Establish Peace, Security in Region
Iranian President Seyed Ebrahim Rayeesi said that expulsion of the American forces from the regional states will lead to the establishment of peace and security in the region.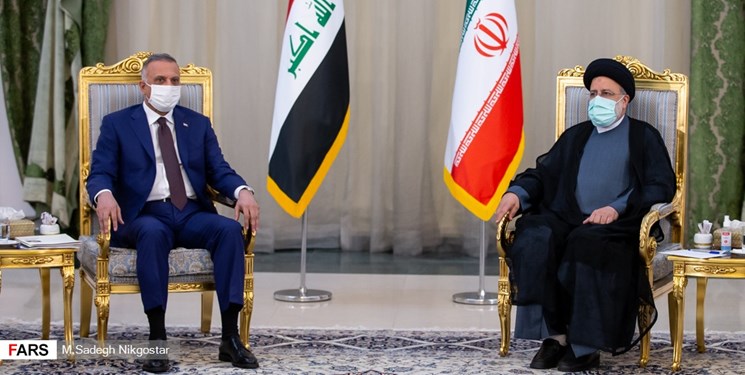 "All problems and issues in the region can be resolved provided that extra-regional powers stop their intervention," President Rayeesi said in a phone conversation with Iraqi Prime Minister Mustafa al-Kadhimi on Saturday.
"Regional problems are rooted in the Americans' excessive demands and if they are expelled from the region in a real way which is not a pretense, we will see that the countries of the region themselves can fully establish peace, stability and security in cooperation with each other," he added.
Rayeesi referred to the successful battle of Iran and Iraq against the ISIL and Takfiri groups, saying that the two countries can use such experience in strengthening regional security and stability.
Rayeesi added that Tehran has always attached importance to the expansion of relations with Baghdad, and said Iraq has a special position in the Iranian administration's foreign policy to promote ties with neighboring and regional countries.
Iran has always underlined the need for a strong and solid government and a powerful and united society in Iraq, he stated.
The Iranian president expressed the hope that the "political structure building in Iraq will materialize through national solidarity and unity in order to result in increasing stability and progress of the Iraqi nation".
He also pointed to the sufferings of the oppressed Yemeni people and expressed hope that the Iraqi government would be able to take the lead in a regional initiative to lift the siege on the impoverished country and restore the rights of the Yemenis.
The Iraqi prime minister, for his part, said his country attaches great importance to promotion of economic exchanges with Iran.
Al-Kadhimi added that Baghdad fully welcomes Tehran's policy of expanding relations with its neighbors and regional states, and hoped the two states would further promote cooperation.
In relevant remarks in September, Rayeesi said that Tehran and Baghdad can further broaden and deepen relations despite the opposition of their enemies.
"I hope that relations between the two countries will improve day by day, and despite the will of the enemies of the two countries, we will always see good relations between Iran and Iraq," Rayeesi said in a press conference with al-Kadhimi in Tehran.
"We are very pleased with the presence of the high-ranking delegation of the friendly and brotherly country of Iraq in our country and thank God, the relations between the two countries in the political, economic and cultural fields are very good, but they can be further developed," he added.
Rayeesi also noted that the two sides emphasized the will to develop Iran-Iraq relations during the meeting.