Iran
Iranian presidential candidates to hold 1st televised debate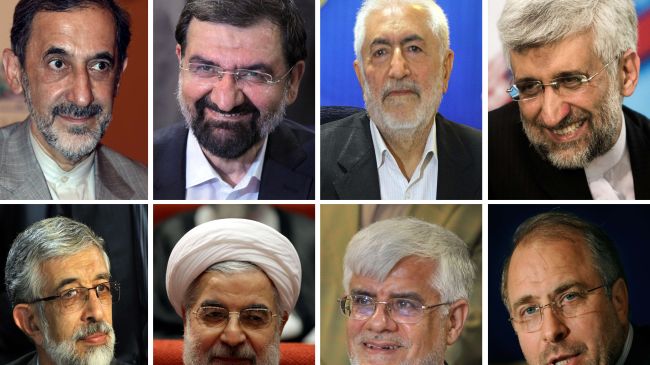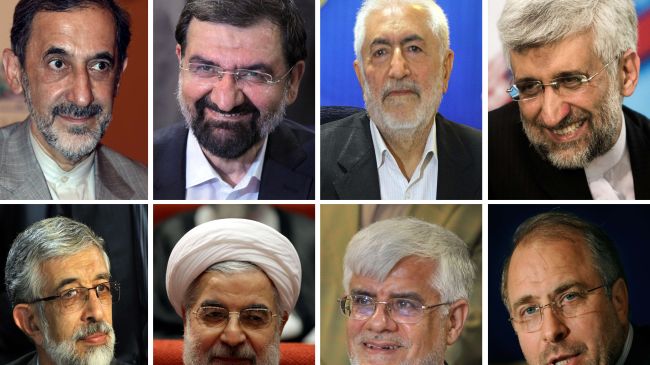 Iranian presidential candidates have stepped up their campaigns as the country awaits the first election debate ahead of the election.
On Friday, all candidates, who have been holding nationwide election campaign since May 24, are expected to hold a televised debate that would be part of their presidential campaign.
The debates will include issues such as economy, foreign policy, and Iran's comprehensive talks with the P5+1 group (Britain, China, France, Russia and the United States plus Germany) about the country's nuclear energy program.
MP Gholam-Ali Haddad-Adel, Supreme National Security Council Secretary Saeed Jalili, Expediency Council Secretary Mohsen Rezaei, Hassan Rohani, the director of the Strategic Research Center of the Expediency Council, former First Vice President Mohammad-Reza Aref, Tehran Mayor Mohammad-Baqer Qalibaf, former Telecommunications Minister Mohammad Gharazi, and former Foreign Minister Ali-Akbar Velayati are competing against each other.
Iranians will go to the polls in the country's 11th presidential election on June 14. The fourth city and rural council elections are also scheduled to be held on the same day.