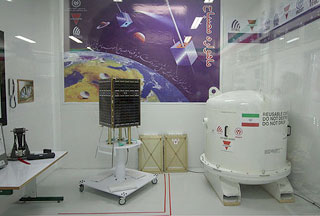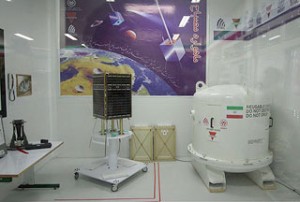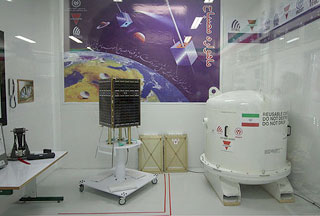 After an impressive array of developments in its space program, Iran announces that a semi-domestic telecommunications satellite is ready for launch.
Iran's Minister of Communications and Information Technology, Reza Taqipour, said the Mesbah (Lantern) satellite has successfully completed pre-launch tests and is now ready for take off.
"The Mesbah satellite has been ready for launch for some time now," Taqipour told Mehr news agency on Sunday.
In February 2003, Iran and Italy agreed to cooperate on the construction and launch of the 60 kilogram (132 pounds) cube-shaped Mesbah satellite.
Sadly for Iran, the first attempt to launch the satellite failed in 2005.
Taqipour said the main reason behind the unsuccessful launch of Mesbah was Iran's lack of self-sufficiency in aerospace technology at the time.
"The main problem in the past, was the dependant nature of our space program. The Mesbah project was launched in cooperation with foreign countries and thus we did not succeed in carrying it out," he said.
Taqipour said the Mesbah satellite will now be sent to space from a launch pad inside the country.
Earlier in February, Iran went down in history for placing its domestically-made satellite into orbit and thus joining a small group of countries that have the ability of both producing satellites and sending them into space using domestic launchers.
The Omid data-processing satellite was designed to circle the Earth 15 times every 24 hours and to transmit data via two frequency bands and eight antennas to an Iranian space station.
Omid is the third Iranian-made satellite to be sent into space. In 2005, Russia launched Iran's first satellite Sina-1, which carried photographic and telecommunications equipment.
Three years later, another research satellite, which had been jointly designed by Iran, China and Thailand, was also sent into orbit.