Iran
Technology
Iranian Scientists Design Kits to Diagnose Coronavirus in 55 Minutes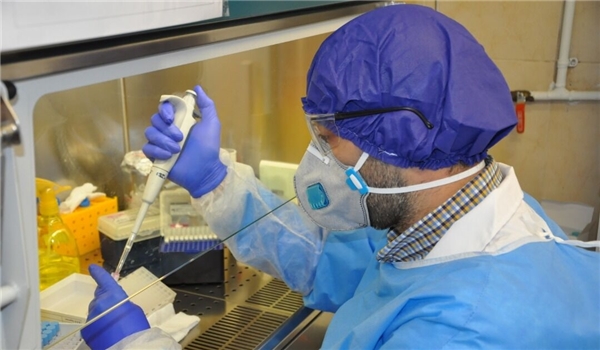 Iranian researchers at Amir Kabir University of Technology have developed new kits which are able to diagnose coronavirus within 55 minutes.
"We have produced a molecular kit by the application of real-time PCR method which can trace the virus in the patient's mucus in a minimum time of 55 minutes and the lowest number of virus (in the patient's saliva)," Esmayeelzadeh, the CEO of a knowledge-based company affiliated to Amir Kabir University, said on Sunday.
He added that the accuracy of the kits is 2.5 to 10 times more than the kits imported from foreign states.
Esmayeelzadeh said that several countries, including Azerbaijan, Turkey, Romania, Spain and Britain have demanded purchasing the kits.
In relevant remarks on May 10, Deputy head of the Iranian presidency's office for scientific affairs Mehdi Qalenoyee said that Iranian firms are going to export serological test kits to eight more countries after a first successful cargo was sent to Germany earlier in the week.
Qalenoyee said export of two types of coronavirus test kits to the Philippines and Pakistan was waiting for confirmation from the local officials after Iranian companies manufacturing the special tools sent sample kits to labs in those countries.
He added that India, Nigeria and Armenia will receive the items once travel restrictions are eased.
The official also said that Qatar, Georgia and Syria will soon be included in the list of export destination for the Iranian test kits.
The announcement comes a few days after Iran sent a first cargo of serological test kits to Germany, where officials are trying to conduct the tests on a great scale to identify the immunity rate against COVID-19.