Bahrain
Iran
Middle East
Iranian Speaker Blasts UAE, Bahrain for Kissing Bloodthirsty Zionists' Hands
Iranian Parliament Speaker Mohammad Baqer Qalibaf in a statement on Thursday lashed out at the UAE and Bahrain for normalizing ties with Israel, and said that they are the Zionists' partners in crimes against the Palestinians.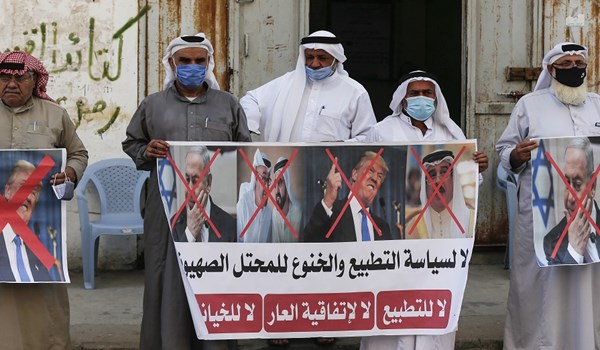 "What is happening in the region and on TV and election shows is nothing new to the people of the world, specially the Muslim Ummah, the Arab youth and the oppressed people of Palestine," Qalibaf said in his statement.
For many years, many governments in the region have been passionately kissing the bloodthirsty hands of the Zionists, he added.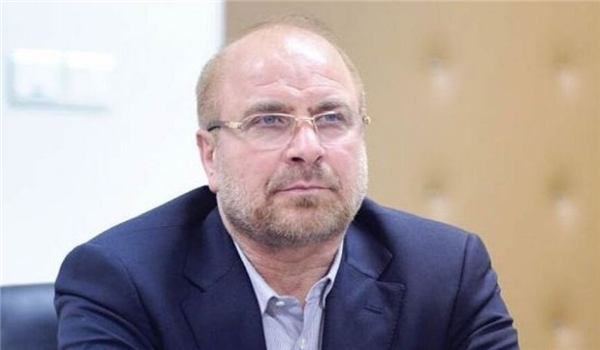 Iranian Parliament Speaker Mohammad Baqer Qalibaf
Qalibaf noted that what happened between some Arab rulers and the Zionist regime was simply putting on paper the stigma and ugliness of years of enmity between the rulers of some countries and the Palestinian people.
The Iranian speaker stressed that as Supreme Leader of the Revolution Ayatollah Khamenei has repeatedly stressed, there will be no solution without the Palestinian people, and that is an everlasting position.
He said that the day that the recent agreements with Israel were signed should be named as 'the second Youm al-Nakba'.
US President Donald Trump tweeted the news of the Israel-Bahrain normalization deal on Friday after he spoke by phone to Bahrain's King Hamad bin Isa Al Khalifa and Israeli Prime Minister Benjamin Netanyahu.
Following the announcement at the White House, Palestinian officials condemned the Israel-Bahrain normalization deal announced by Trump as another "stab in the back" by an Arab state.
Friday's accord normalizing diplomatic ties between Israel and Bahrain comes one month after the United Arab Emirates (UAE) agreed to normalize ties with Israel under a US-brokered deal.
On August 13, President Trump announced a deal brokered by his government between Israel and the UAE which he said would lead to full normalization of ties between the two.
Critics see the deal as the latest attempt by Trump to save his presidential campaign against the Democrat Joe Biden.
In relevant remarks on Tuesday, Iranian Government Spokesman Ali Rabiyee said normalization of ties with Israel is a strategic mistake, stressing that any kind of insecurity in the region will be seen from now on by Tehran as to be the outcome of this compromise deal.
"It is a strategic mistake to normalize ties with Israel and the responsibility for all the consequences of the action falls on the Bahraini government and any government that has compromised," Rabiyee said.
"Iran considers the Zionist regime's interference in the region as a threat," he noted.
"The oppressed people of Palestine and Muslims who have lived with the Palestinian cause will not allow any normalization of relations," the spokesman continued.