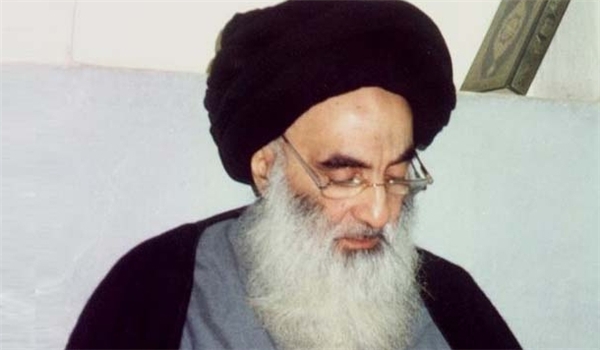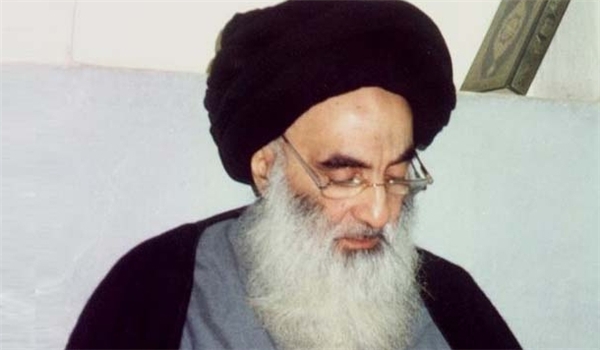 Iranian Parliament Speaker Ali Larijani in a meeting with Iraq-based Muslim religious leader Grand Ayatollah Ali al-Sistani in the holy city of Najaf on Tuesday discussed the latest developments in the crisis-hit country and the region.
Larijani arrived in holy Najaf early Tuesday in continuation of his regional tour of Lebanon, Syria and Iraq.
While in Najaf, he is also due to meet Ayatollah Fayyaz, Ayatollah Seyed Mohammad Sa'eid Hakim and Ayatollah Bashir Najafi.
On Tuesday afternoon Larijani will head for Karbala to pay homage to the holy shrines of Imam Hussein (AS) and his faithful brother Abolfazl al-Abbas (AS).
He will begin his meetings and consultations in Baghdad on Wednesday, which include meeting the Iraqi president, prime minister, parliament speaker and a group of other Iraqi figures and political leaders.
Larijani started his tri-nation tour of Syria, Lebanon and Iraq on Sunday.
Iran and Iraq have enjoyed growing ties ever since the overthrow of the former Iraqi dictator, Saddam Hussein, during the 2003 US invasion of the Muslim country.