Iran
North America
Iranian Students Rap UN for Silence on US Human Rights Breaches against Iranians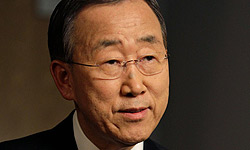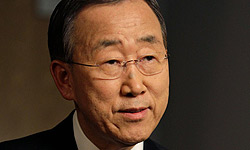 Iranian students blasted the UN for its passive approach and indifference to the violation of human rights by the US-led western sanctions against the Iranian nation.
In a protest letter to UN Chief Ban Ki-moon, the Iranian students voiced anger at the UN silence on the US-led western sanctions which have harmed the Iranian nation in different ways, including the financial sanctions against Iran's banking sector which have made payment for medical and pharmaceutical purchases from abroad difficult for Iranian firms and companies.
Iranian health officials have already lashed out at the UN for keeping mum on the US-led western sanctions against the supply of medicine and pharmaceutical products to Iran through financial restrictions, stressing that the measure violates international laws and codes of ethics.
Both the US and EU allege that foodstuff and medicine have been exempted from restrictions, but the tough sanctions imposed on financial transactions with Iran have practically blocked Iranian companies' access to the international markets as they cannot pay for their purchases.
Iran produces almost all its medical needs, but has to import a major part of the raw materials needed for its pharmaceutical products.
In the same regard, Head of Iran's Medical Council Shahabeddin Sadr in a letter to Ban Ki-moon early November lambasted the silence of the world body on the US-led western sanctions and restrictions against Tehran.
"The question is that based on which law, license or moral, religious or human norm and criterion, the evil power and arrogant countries ban the supply of medicine and basic health and medical needs for children, women and men of a country and why the United Nations which is chaired by your Excellency should keep mum about this issue," Sadr said.
In similar reaction, President of the Iranian Academy of Medical Sciences Dr. Seyed Alireza Marandi in a letter to Ban Ki-moon last week lashed out at the US and the EU for threatening the lives of millions of Iranian people, specially women and children, through unilateral sanctions against Tehran, and called on him to take effective measures to exempt the banking transactions needed for supplying medical and pharmaceutical supplies to Iran from these embargos.
"These brutal measures have not only affected the overall welfare of the nation's population, specially that of women and children, but also led to a significant rise in suffering as well as increased mortality rates as a result of the unavailability of essential drugs and shortages of medical supplies and equipment," Dr. Marandi said in his letter to Ban Ki-moon.