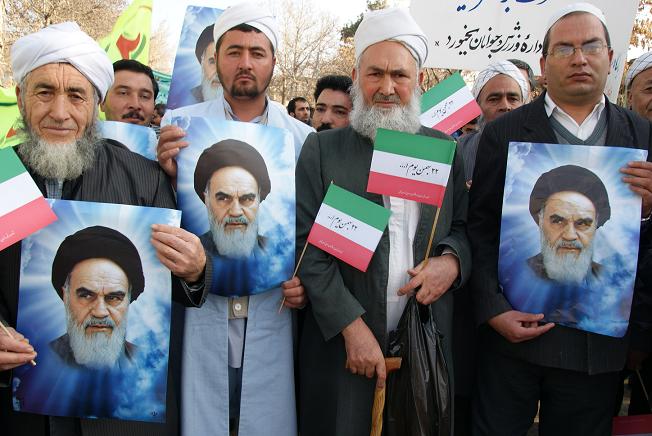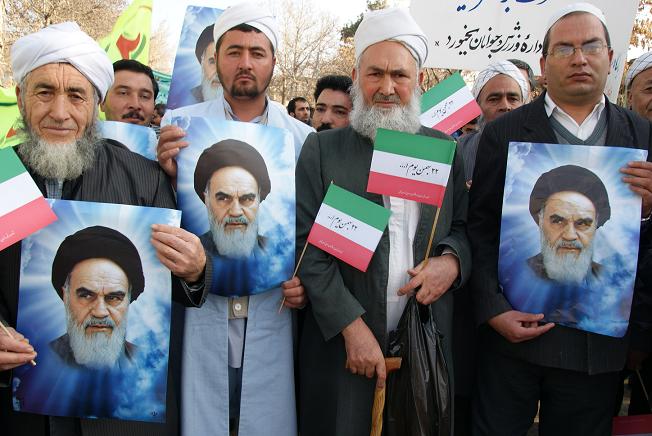 One of the Sunni Scholars of North Khorsan, Bahaeddin Akhound Vahidi praised the participation of Iranian people in the 22nd of Bahman ( Feburary 10), reported Taqrib News Agency (TNA).
In an exclusive interview with TNA, The Sunni scholar of North Khorsan underscored that Iranian people from different Islamic denominations, once again, defeated the arrogant world and turned the attention of all people around the world to the divine religion of Islam.
"Through partaking in the rally of 22nd of Bahman, Iranian proved that they are brothers and all of them love their country," said the religious scholar stating that Iranian people, undoubtedly, will not let anyone make a gap between them.
"The enemies of Islamic Republic of Iran exploited different strategies to increase showdown and conflict among Shia and Sunni people," said Bahaeddin Akhound Vahidi.
The Sunni scholar underscored that but the silver point is that Iranian people love their wise supreme leader and do not let their enemies reach their malignant aims.
"Shia and Sunni people are all each other's brothers," said the religious cleric adding that via taking part with unity in the rally of of 22nd of Bahman, they could foil the standing machinations concocted by their enemies.
The victory of Islamic Republic of Iran changed many things in the world and showed the real and true religion of Islam to people from different countries.