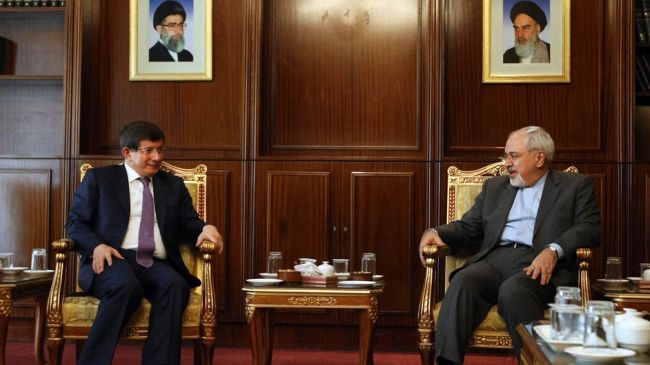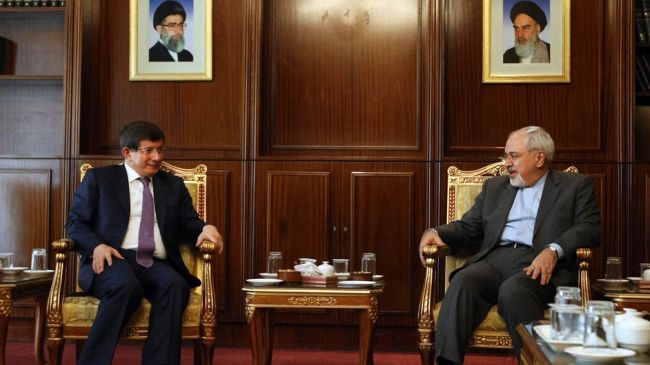 The Iranian and Turkish foreign ministers have called for a ceasefire in Syria before the upcoming peace conference in Geneva, which is designed to contain the deadly crisis plaguing the Arab state.
"All efforts must be directed at ending the conflict and [establishing] a ceasefire in Syria even before the Geneva II conference," Iranian Foreign Minister Mohammad Javad Zarif said in a joint press conference with his Turkish counterpart Ahmet Davutoglu in Tehran on Wednesday.
The long-awaited Geneva II conference, which was proposed by the United States and Russia in May, is scheduled to be held on January 22, 2014.
Zarif said Tehran and Ankara have agreed that "there is no military solution to the Syrian crisis" and that all parties should cooperate to politically resolve the turmoil in the war-stricken country.
According to Zarif, the two ministers also held talks on ways to boost the delivery of humanitarian aids to the Syrian people.
Davutoglu, for his part, voiced Ankara's support for efforts aimed at reaching a ceasefire in Syria.
"We should not wait until these two months (and let) the Syrian people suffer a worse situation. Even before Geneva II, the ground should be prepared for reaching a ceasefire which will lead to success at Geneva II," said the Turkish minister.
The two sides also stated that foreign-backed militants must leave Syria while refugees should be allowed to return home.
Davutoglu also said foreign intervention in Syria is not constructive, adding that Iran should take part in the upcoming Geneva II meeting, which will be a follow-up to an earlier one held in June 2012.
Syria has been gripped with deadly unrest since March 2011. According to the United Nations, more than 100,000 people have been killed and millions displaced due to the violence.