Iran
Middle East
North America
Iranian tweeters to US military: Is the lesson learned or shall we continue?
In reaction to a thwarted US attempt to steal Iran's oil, thousands of Iranians have taken to the social media network Twitter to mockingly ask Washington whether or not it has learned its lesson through the encounter with Iran's elite military force, the Islamic Revolution Guards Corps (IRGC).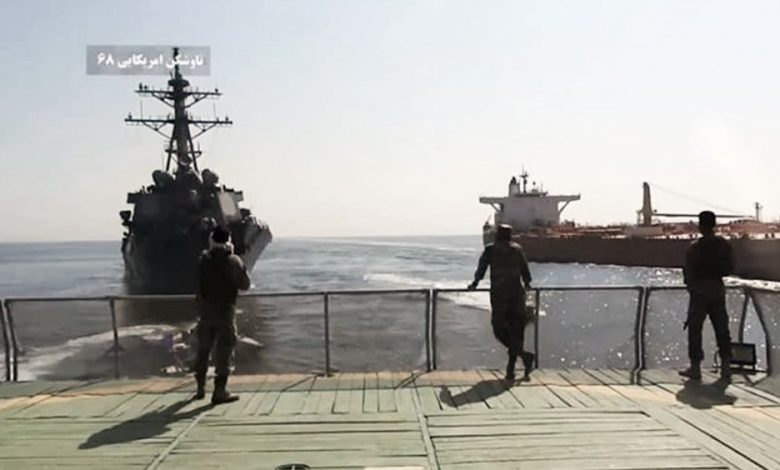 #Lesson_learned became a trending hashtag on Twitter on Thursday, a day after the IRGC released detailed footage of its confrontation, which occurred on October 25, against a US act of piracy targeting an Iranian oil shipment.
"Never approach Iranian tankers again. Is the #lesson_learned or we continue?!" wrote a Twitter user.
Initially, American forces confiscated a tanker carrying the cargo of Iranian oil in the strategic Sea of Oman and transferred its consignment of crude to another vessel. But then the IRGC launched an operation against the vessel, landing its forces on its deck so as to navigate it towards Iranian waters.
Using the same hashtag, another Twitter user lauded those who captured the vessel as Lieutenant General Qassem Soleimani's true soldiers.
"If you are wise, you will never underestimate the power of Iran again," wrote another, posting photos of previous encounters between Iran and the US.
Others hailed Iran as the "land of the brave." They derisively advised the US military against getting too close to Iranian tankers or "we will land on your tanker." They pitied the "so-called superpower" for ending up "robbing ships" and also, they reminded Washington of the humiliating detention of American Navy sailors by the IRGC in 2016, urging the US not to "let those days be repeated."
The nonchalant posture of one of the Iranian soldiers during the encounter also drew particular attention.
"Things that concern others, entertain us," according to a user.
The IRGC released the footage on the eve of the 42nd anniversary of the Iranian students' takeover of the US embassy, also known in Iran as the "Den of Espionage," demonstrating the United States' continued hostilities and conspiracies against the Iranian nation more than four decades into the existence of the Islamic Republic and Washington's declining power, particularly in the Persian Gulf region, where Iran has emerged as a key regional power.
Other hashtags, mostly in Persian, have also been trending among the Persian-speaking users in the last 24 hours, including "the era of independence," and "the era of colonialism," under each over a hundred thousand tweets have been posted.