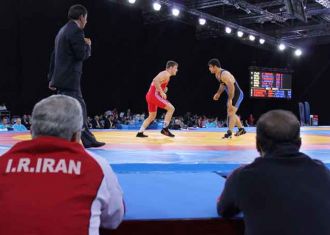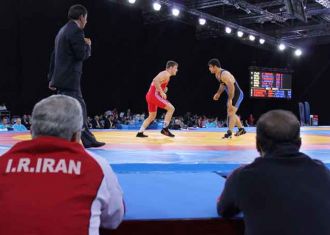 Iran's freestyle Farzad Jafari won the gold medal at the Olympic test event in London, England on Saturday.
The 2008 Asian Junior champion defeated Angel Escobedo from the U.S. at the 55kg class and finished in first place.
Placing fifth was Raymond Jordan (Lincoln, Neb./Sunkist Kids) at 84 kg/185 lbs. Jordan was defeated in a bronze-medal match by two-time Asian champion
Eshan Lasgari of Iran also won the bronze after defeating Raymond Jordan of the U.S. in the 84kg.
Iran's Mostafa Hosseinkhani came 8th in Olympic test event.
Iran's Greco-Roman wrestling team had finished in second place in Olympic test event on Saturday.