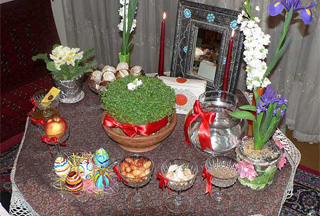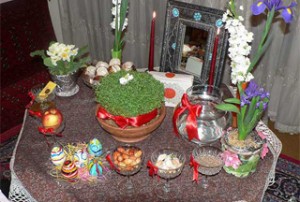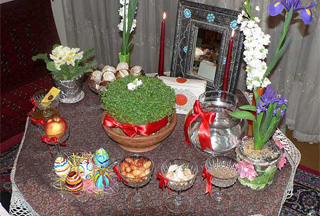 Iranians around the globe celebrate the Persian New Year, Nowruz, marking the first day of spring, as a time of renewal, hope and change.
For Iranians, Nowruz is a celebration of new beginnings, a time to visit relatives and friends, and pay respect to senior family members.
Preparation for Nowruz begins with spring cleaning, buying new clothes and setting the Haft Seen, a table containing seven items starting with the letter 'S' — Sabzeh (freshly grown greens), Samanu (sweet wheat paste), Senjed (jujube), Seeb (apple), Seer (garlic), Somagh (sumac) and Serkeh (vinegar).
Senior family members give presents to their juniors and people renew their friendships and start the New Year with kindness and amity.
Meaning 'new day,' Nowruz is celebrated by over 300 million people worldwide on March 21st, the day of the vernal equinox.
The ancient tradition of Nowruz and the rebirth of nature is observed in the Balkans, the Black Sea Basin, the Caucasus, Central Asia and the Middle East.
The United Nations General Assembly recognized March 21st as the International Day of Nowruz during its sixty-fourth session on Feb. 23, 2010.
The Assembly called on its Nowruz-celebrating member states to study the ancient festival's "history and traditions with a view to disseminating that knowledge among the international community and organizing annual commemoration events."
Nowruz was also registered on the list of Intangible Cultural Heritage of Humanity by the United Nations Educational, Scientific and Cultural Organization (UNESCO) on September 30, 2009.