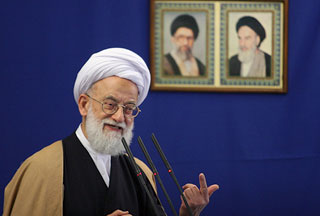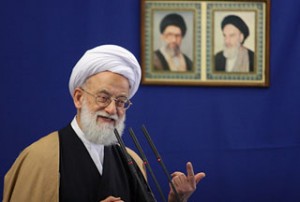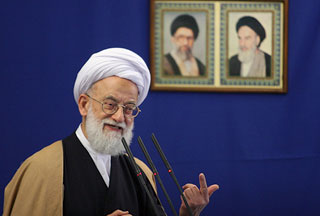 As President Mahmoud Ahmadinejad prepares to begin his second term in office, a leading cleric says the Iranian people deserve better treatment.
Tehran's Interim Friday Prayers Leader, Ayatollah Mohammad Imami-Kashani, urged the reelected Iranian President to pursue an agenda that would serve national interests.
"The Iranian people are kind-hearted and good, it is not right to cause them pain and distress," said Ayatollah Imami-Kashani. "The government should do everything in its power to be honest and truthful with the public."
President Ahmadinejad was officially sworn in for a second term in office on Wednesday, two days after receiving the endorsement of the Leader of the Islamic Revolution, Ayatollah Seyyed Ali Khamenei.
On another note, Ayatollah Imami-Kashani said that the Islamic and the Republican nature of Iran's political system are inseparable.
"The term 'Islamic Republic' is a consolidated term that cannot be broken into halves," said the senior member of the Assembly of Experts -a deliberative 86-member body tasked with electing and supervising the activities of the Leader of the Islamic Revolution.